Ebay Heuristic Evauation
Reducing frustrations in eBay's browsing and checkout process
My Role
Led heuristic evaluation

Design Strategy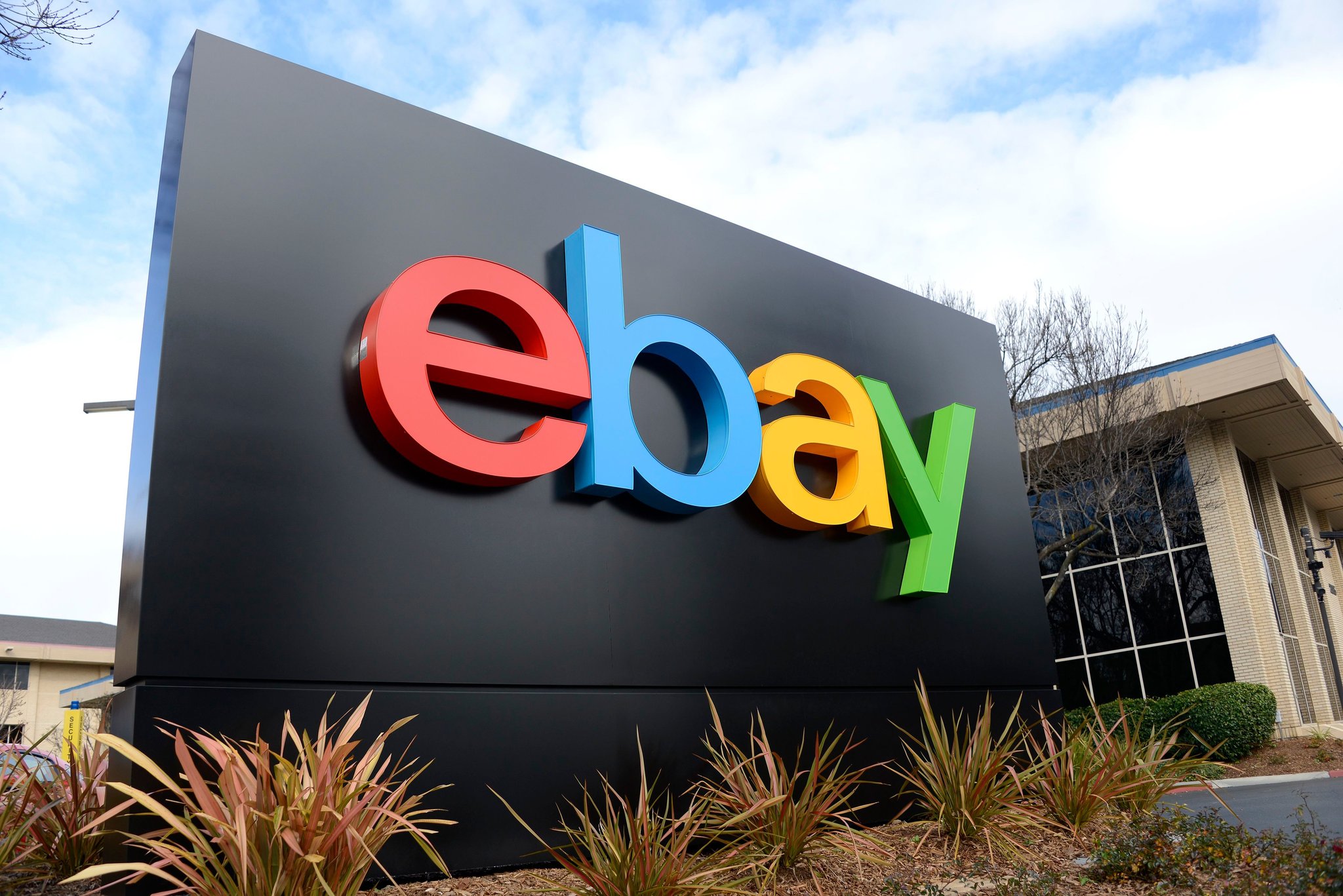 What is ebay?
eBay is a global auction and trading company that matches buyers with sellers of goods and services.
eBay's success is largely due to its established marketplace for rare and unique items. To maintain this success in the digital age, eBay would benefit from optimizing its user experience.
Why is UX particularly important in e-commerce?
88%
think detailed product content is extremely important

70%
abandon their carts without buying anything
38%
leave a website if they find the layout unattractive

Method
To conduct the heuristic evaluation, we examined the website based on a set of usability principles. Then, we considered frequency, impact, and persistence and ranked them based on severity.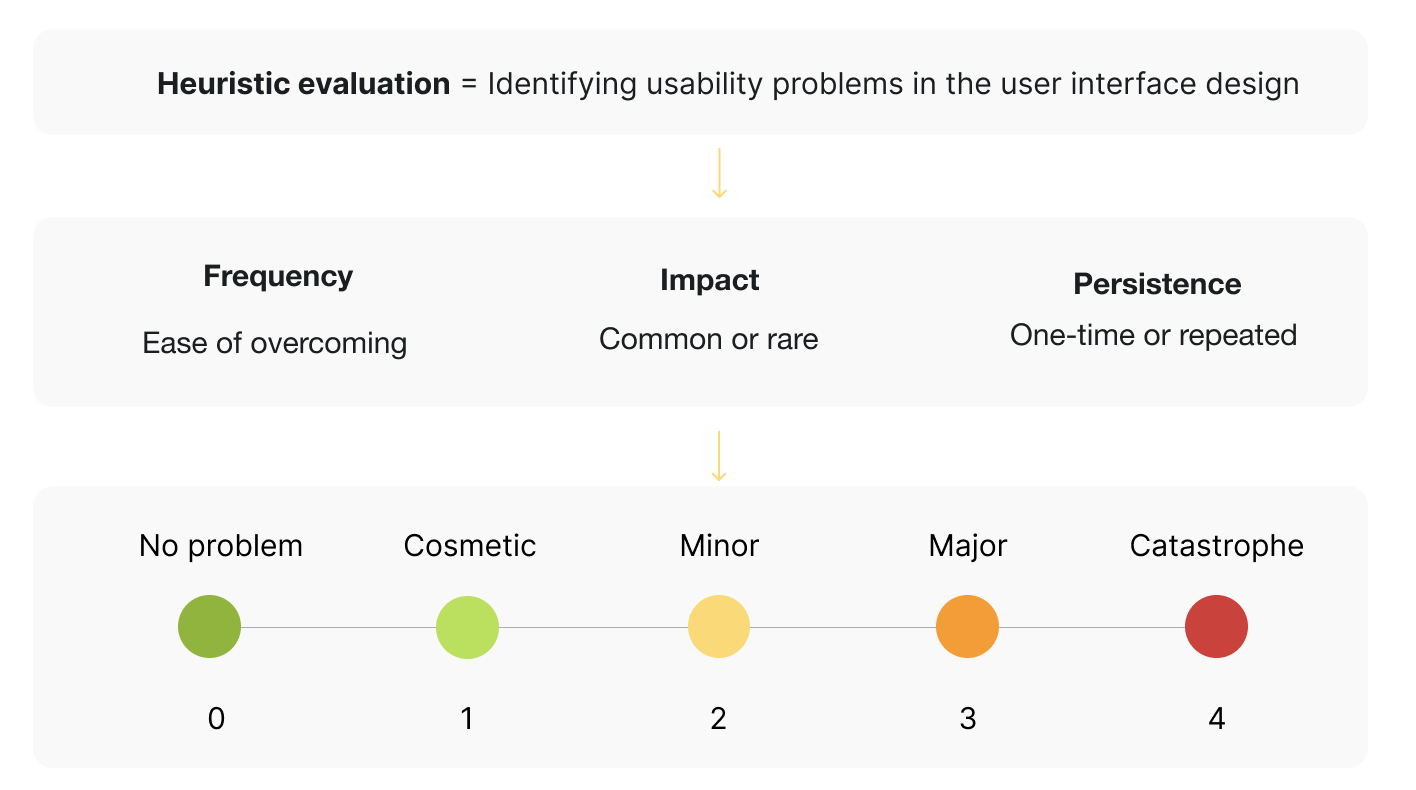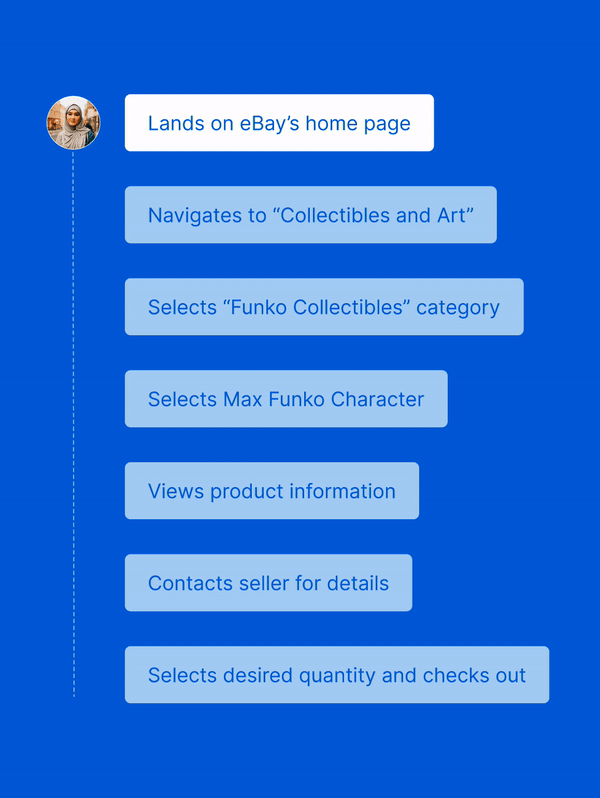 Helping Gloria seamlessly find a Funko Pop character to add to her collection
To narrow our analysis, we decided to focus on the browsing and checkout task flow. Specifically, we focused on Gloria's journey toward finding a Max Funko Pop character.
Prioritizing Design Changes
After conducting a heuristic evaluation of the browsing and checkout flow, we placed all opportunities for improvement in a prioritization matrix. To maximize efficiency, we implemented all improvements aside from those that are high effort and low impact.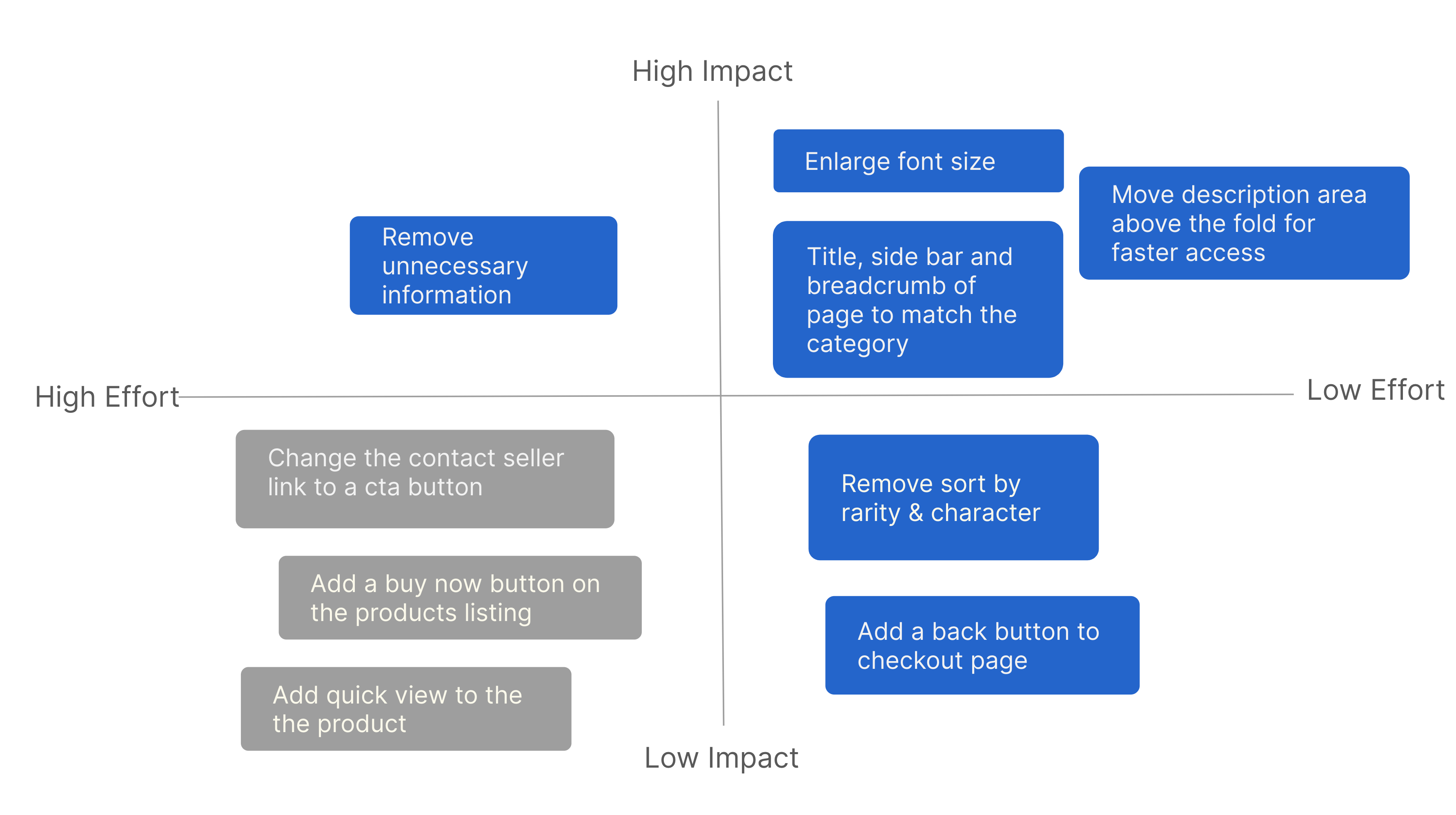 Improving the Category Page

1. Visibility and System Status
Keep users informed about what is going on at all times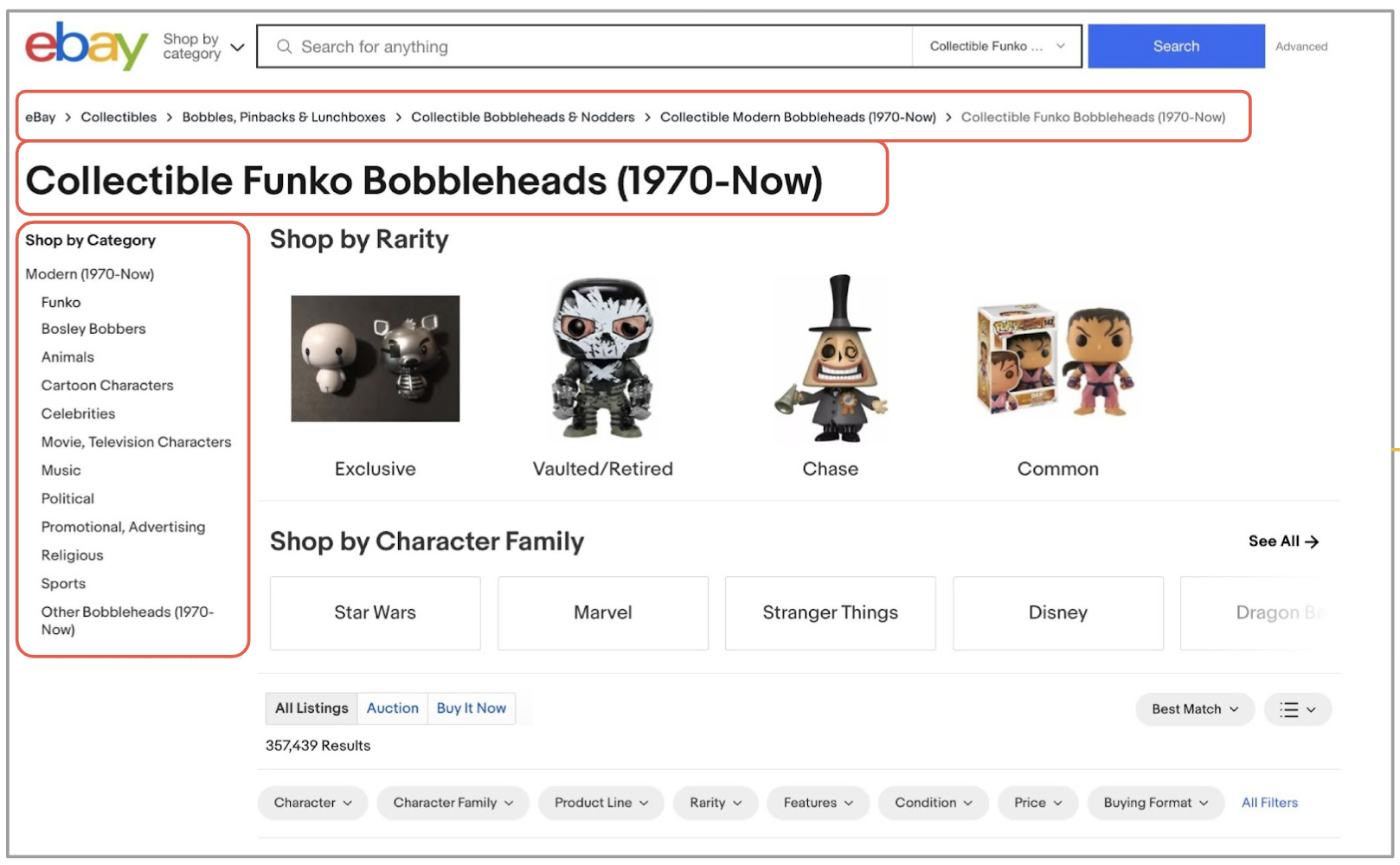 Violations
Confusing breadcrumbs - shows pages that the user hasn't clicked

The page title doesn't match the category name

The "funko" on the sidebar is not clickable.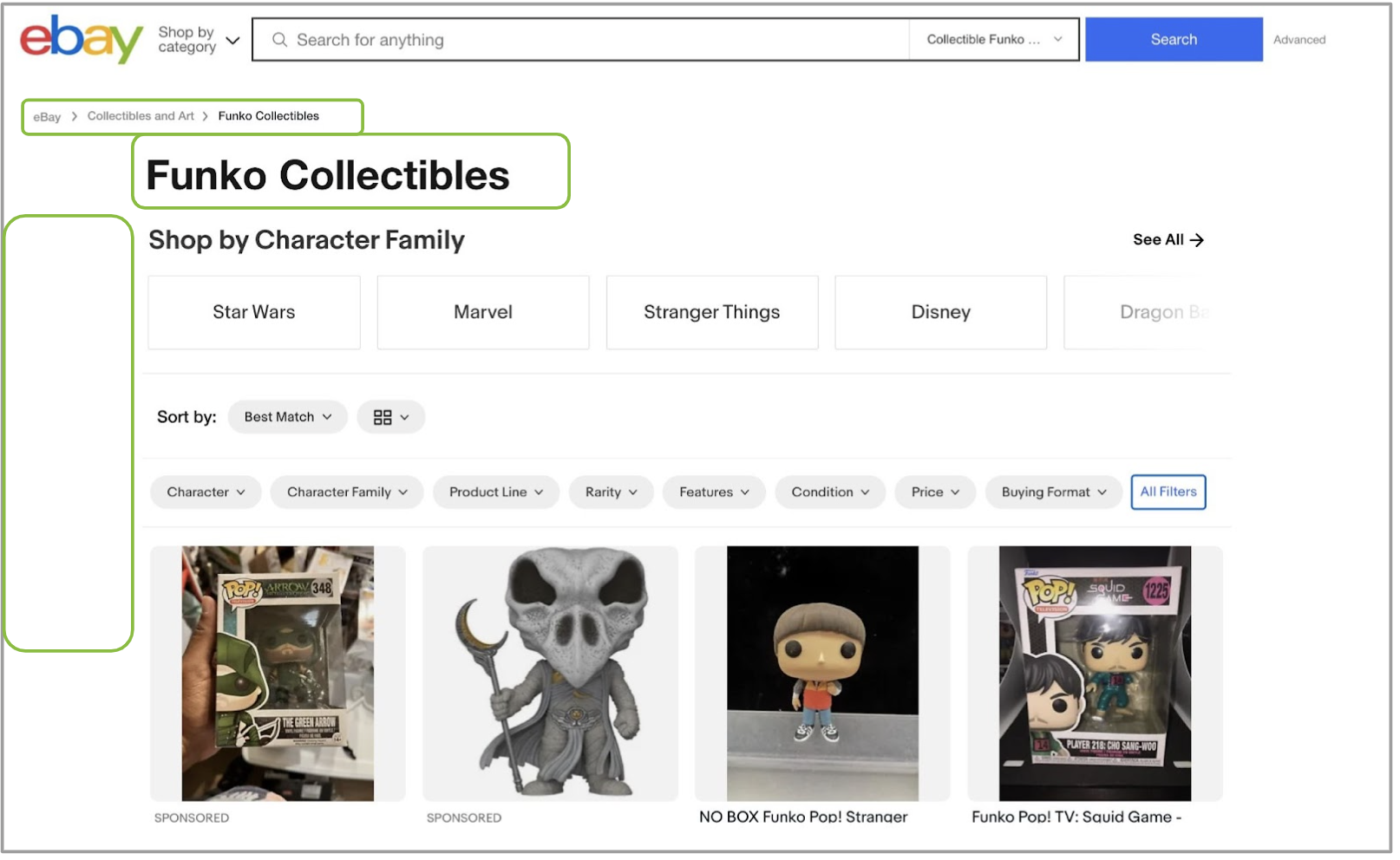 Solutions
Redesigned Breadcrumbs so that Gloria can see exactly what steps she's taken

Matched the title with the category name

Removed the sidebar to have more white space and reduce confusion.

2. Consistency and Standards
Users should not wonder whether different situations or actions mean the same thing.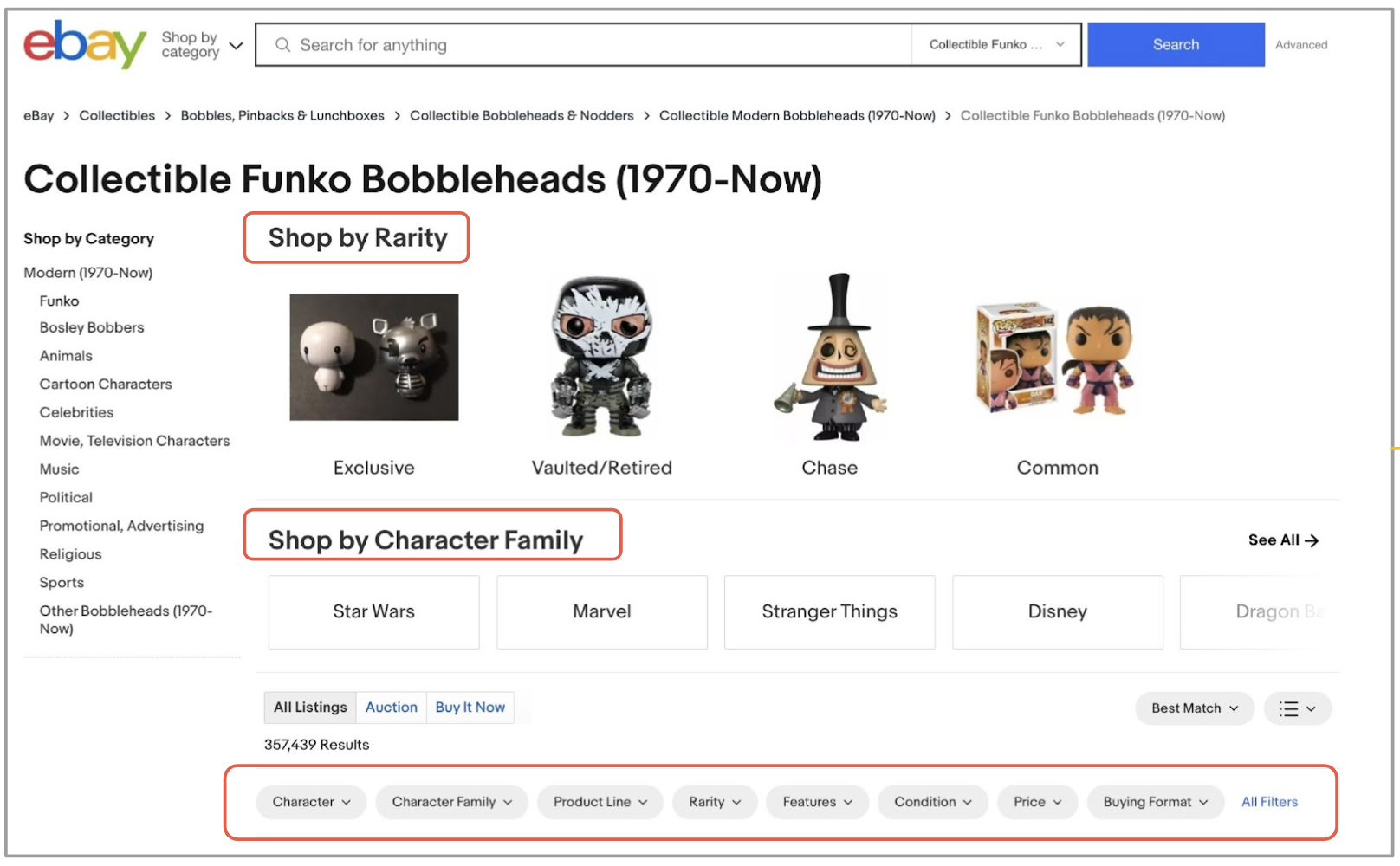 Violations
Multiple filter bars were confusing and inconsistent with other e-commerce sites Gloria had seen.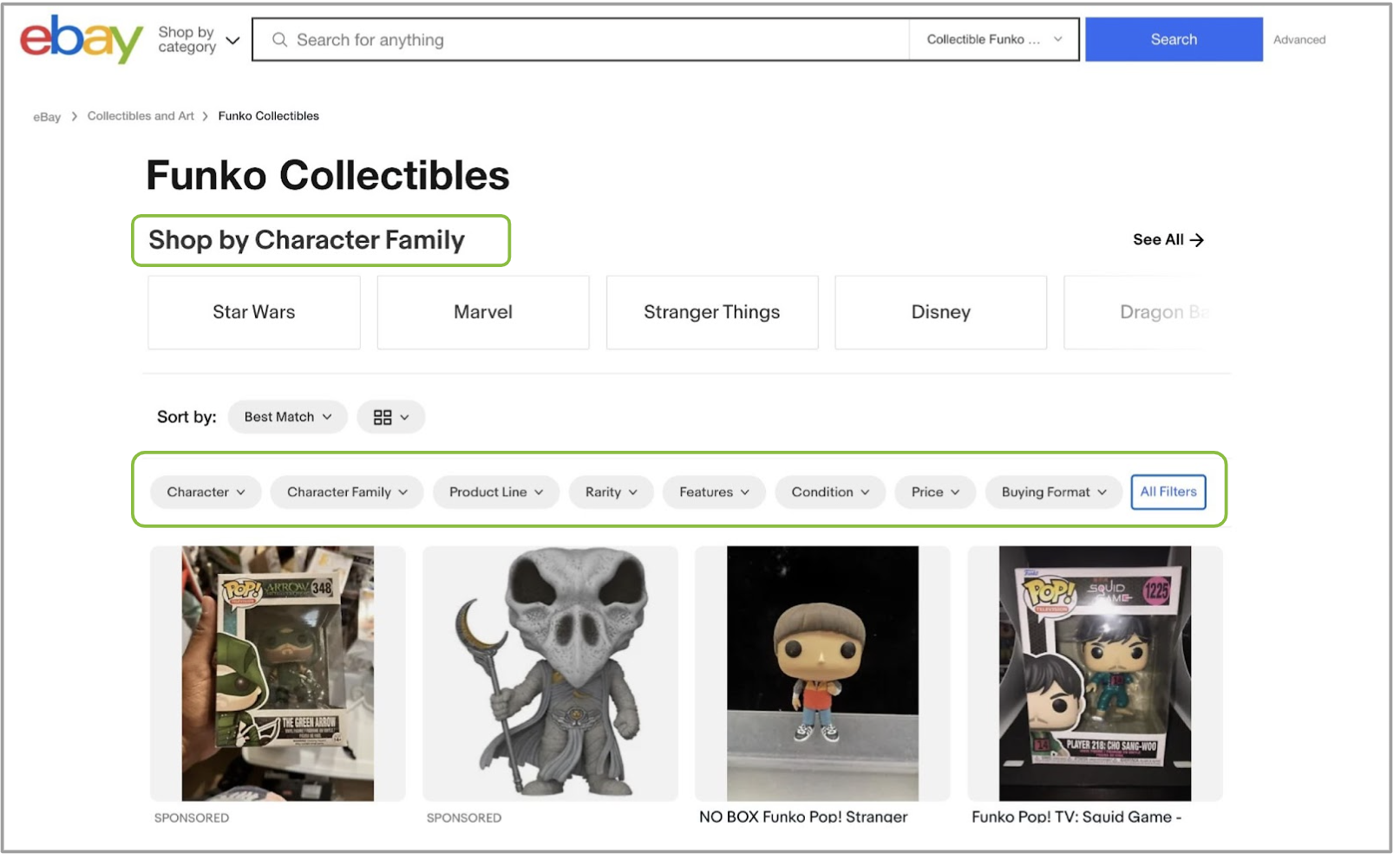 Solutions
Removed "shop by rarity" and kept "shop by character family" and the main filter bar.
Elevating the product page

3. Aesthetic & Minimalist Design
Interfaces should not contain information that is irrelevant. Every extra unit of information competes with the relevant units of information.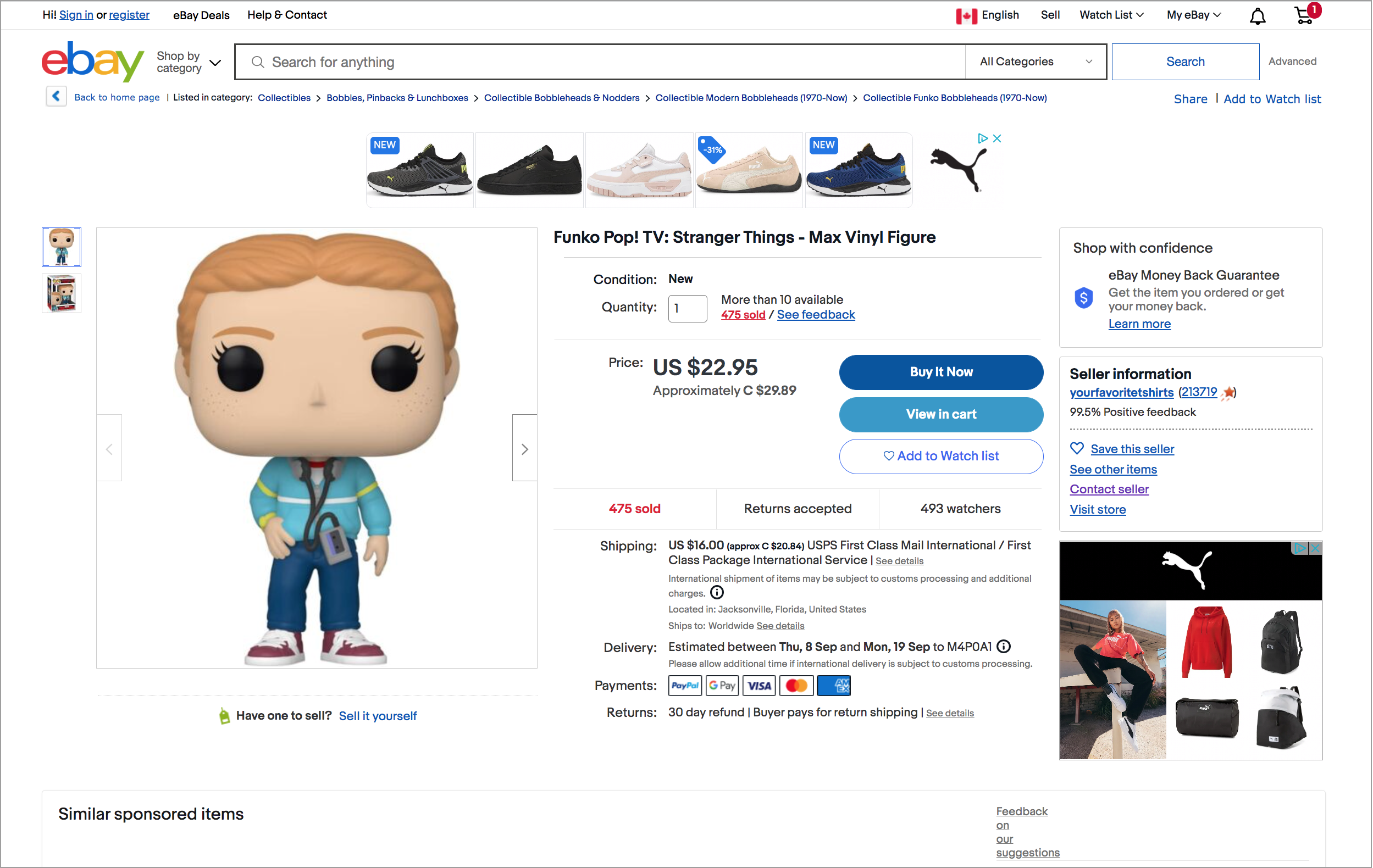 Violations
Long product name with unnecessary words

Three buttons made it hard for the user to distinguish between action items

Gloria has to scroll down to find the product description

Irrelevant shipping, delivery, payments, terms, and conditions clutter the bottom and right side of the page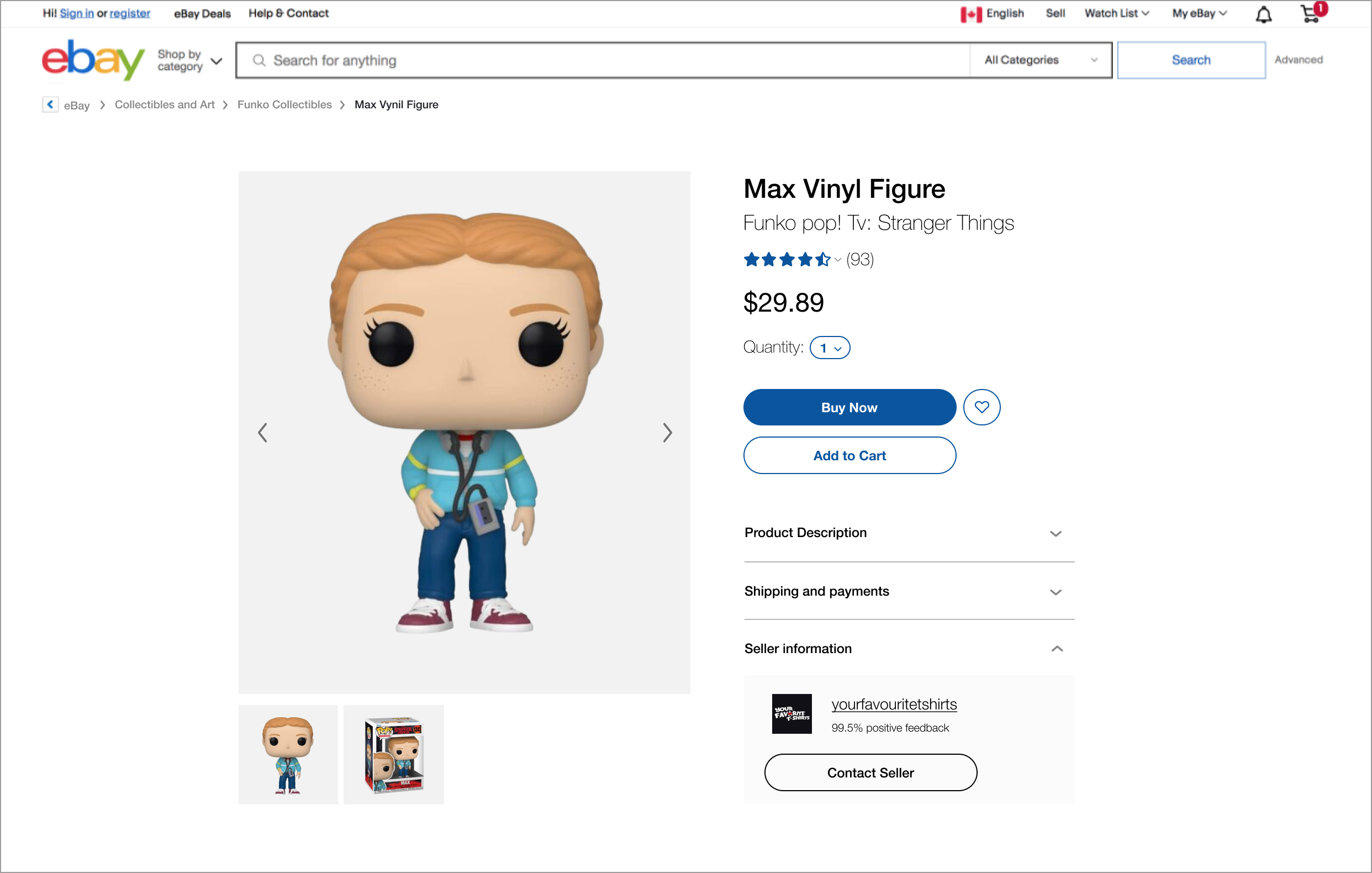 Solutions
Split the title of the product into "main name" and an additional context description - making it easier for the user to read and process

Consolidated the buttons into "buy now" and "add to cart" buttons while having an additional heart button on the side.

Moved the product description above the fold

Combined the shipping and payment information into a drop-down menu

4. Help and Documentation
It is important to provide documentation to help users complete their tasks.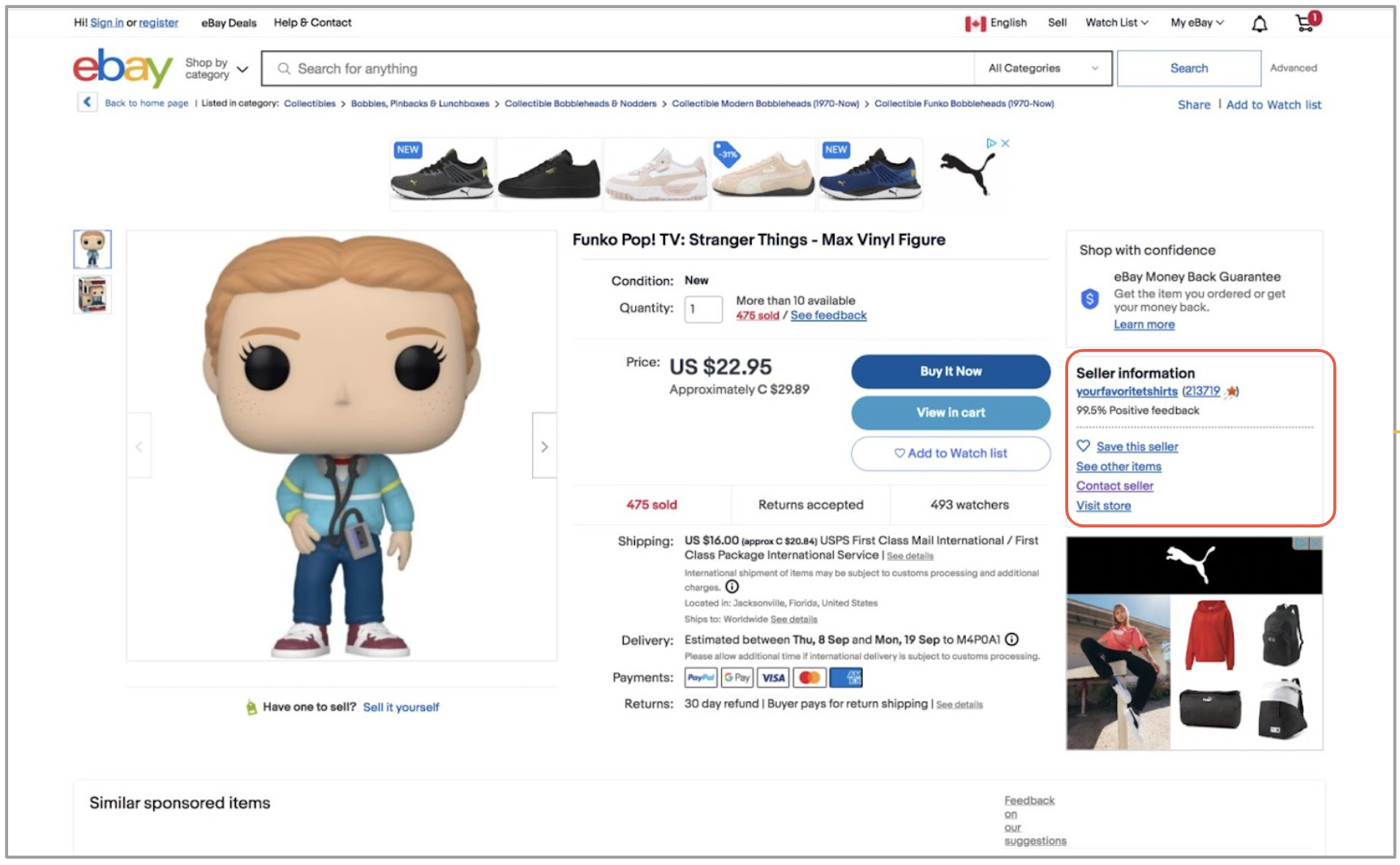 Violations
Hard to find contact seller information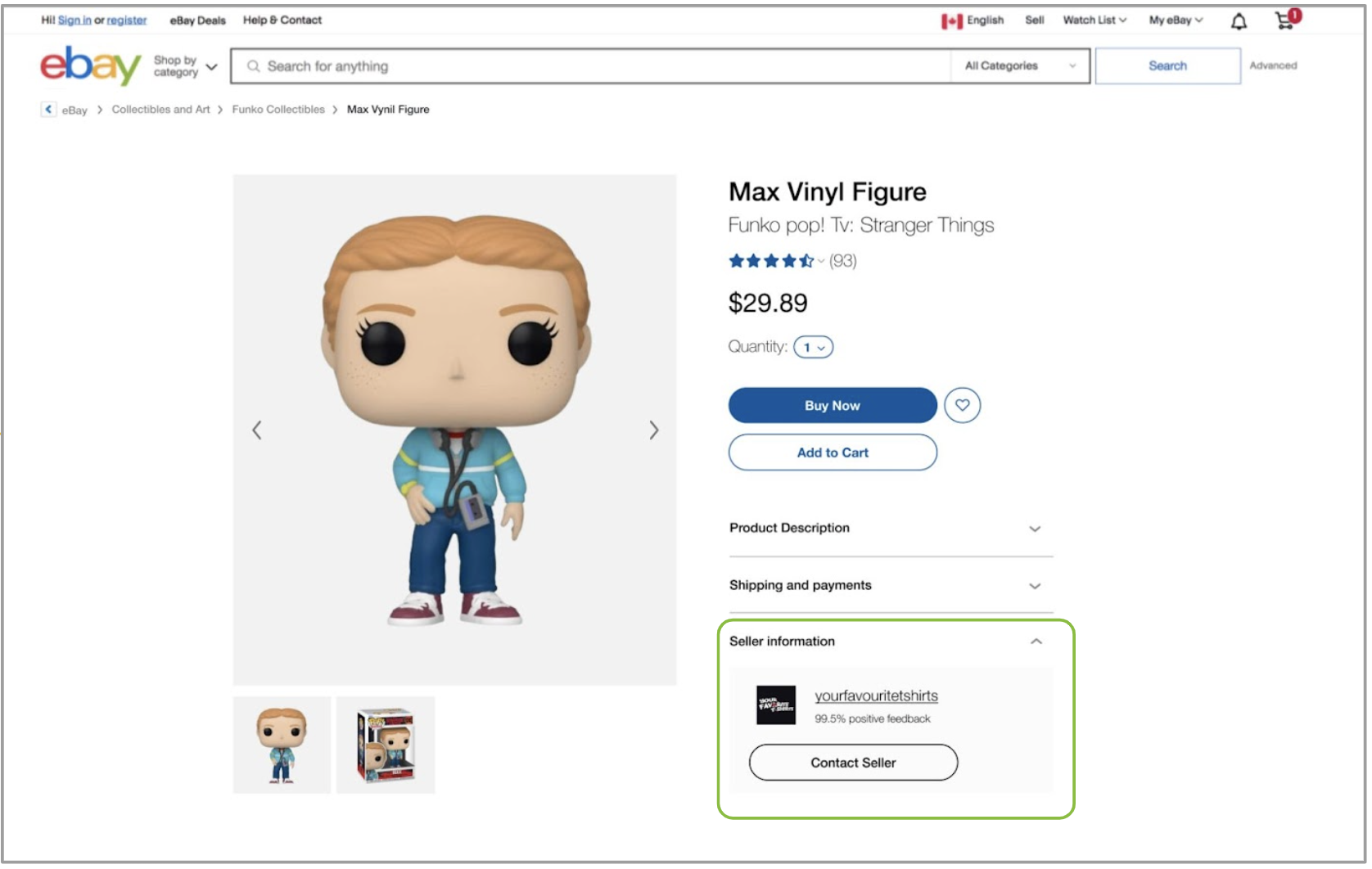 Solutions
Turned the link into a button and featured it at the center of the page where it's visible to the user.
Repairing the Checkout Page

5. User Control & Freedom
Users need a clearly marked "emergency exit" to leave an unwanted action.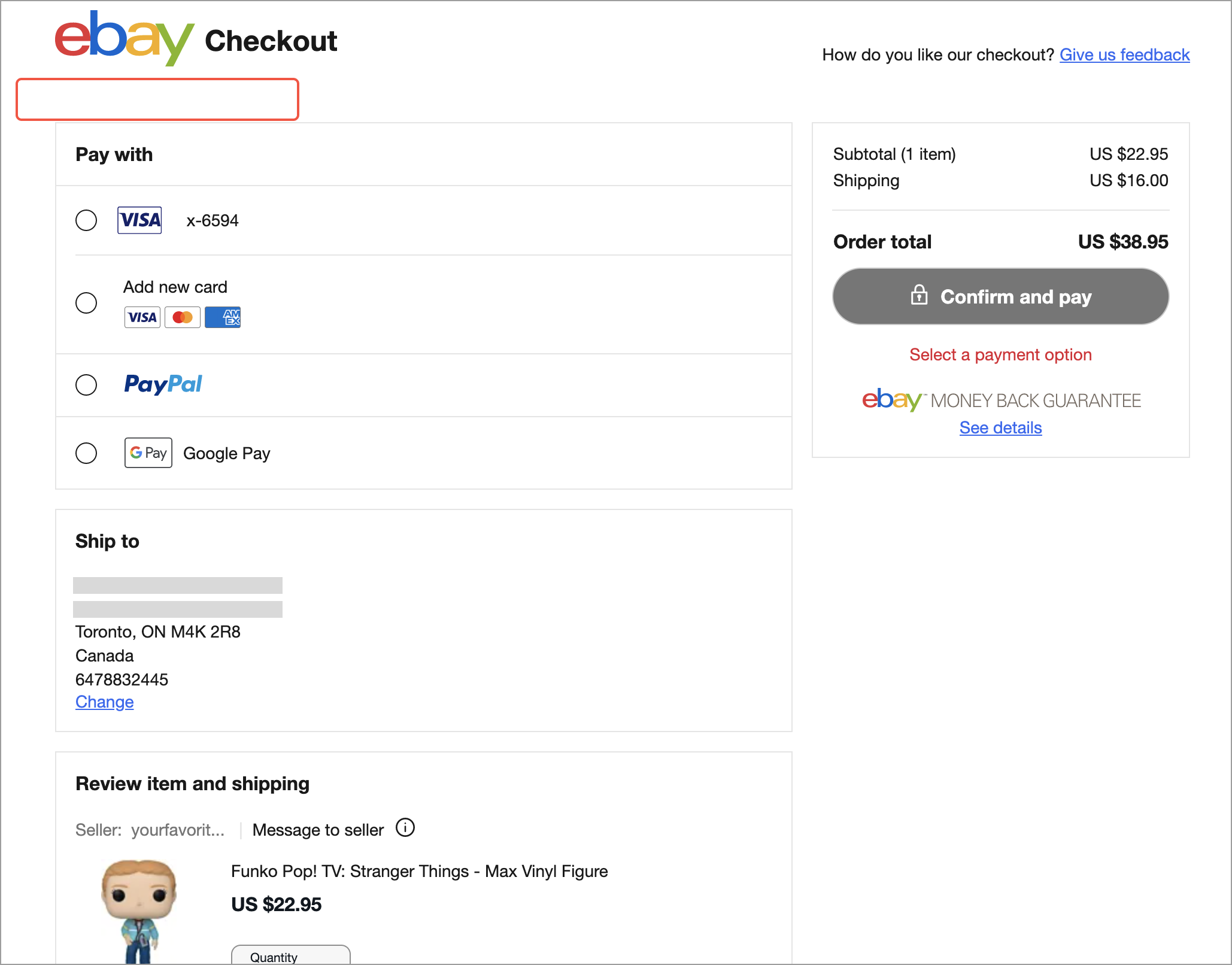 Violations
Gloria was unable to go back to the previous page or exit the checkout page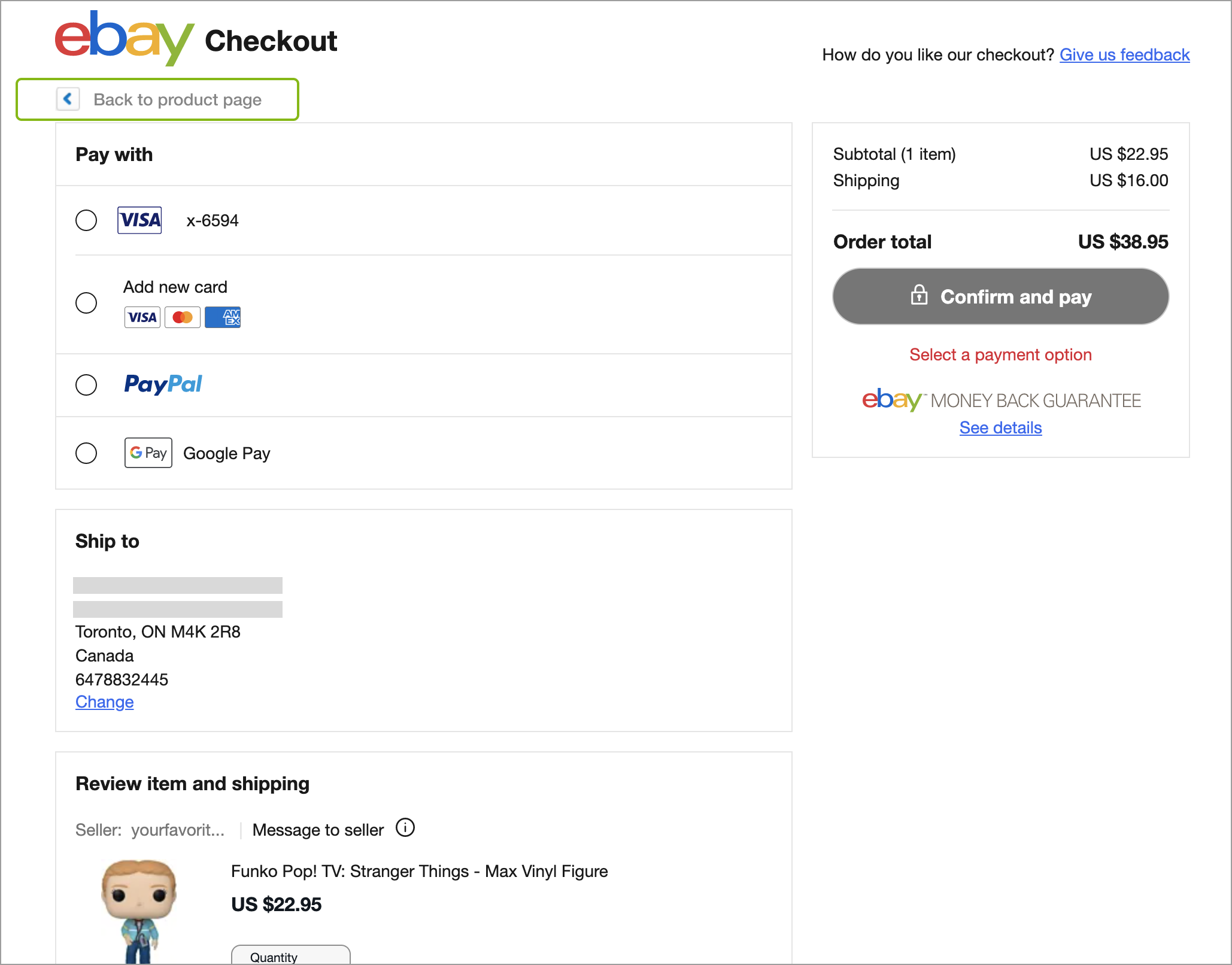 Solutions
Added a back button (icon and text) to return to the previous screen.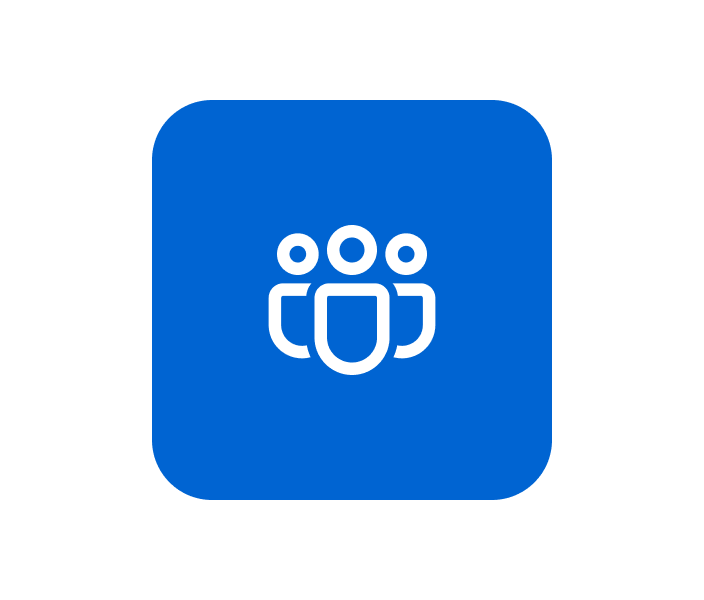 Play to your strengths
When working with a team of designers, it is important to leverage each other's skills. For example, I led the heuristic evaluation while my teammates lead the UI redesign.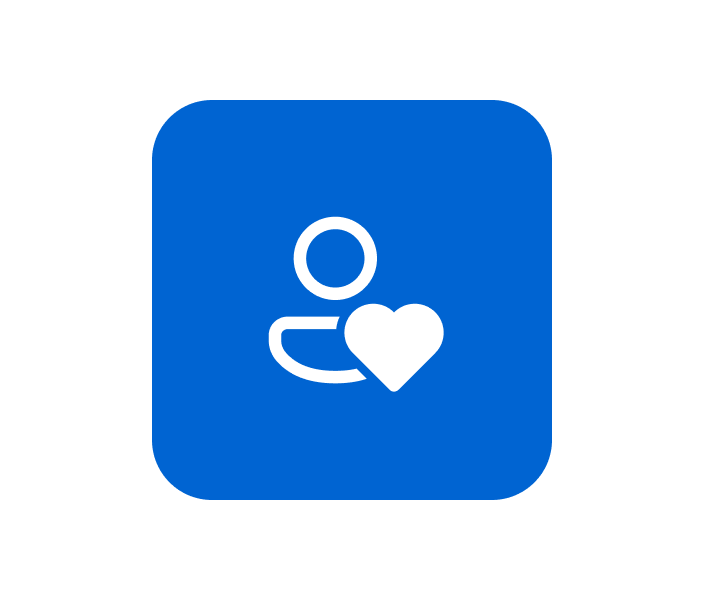 Keep it human-centered. Always.
Even when redesigning a website, it is important to start by empathizing with the user. This allows us to think about effective solutions compared to conducting an evaluation as a checklist.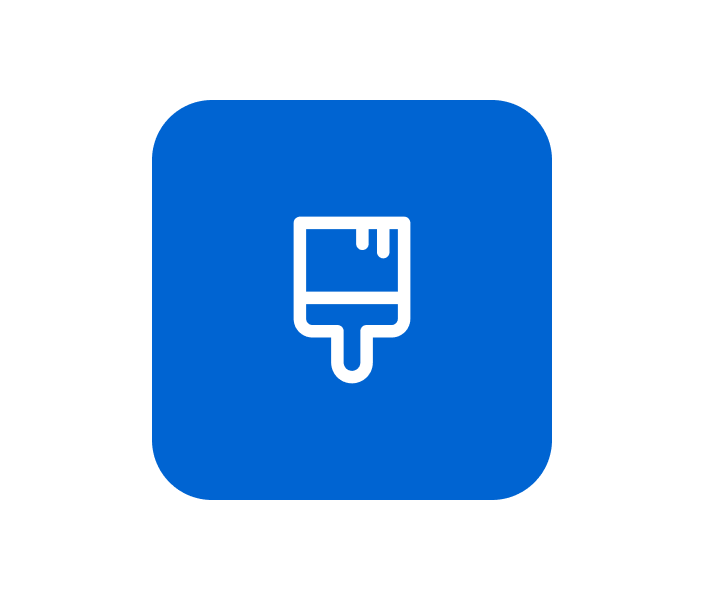 Consistent Branding
When working with a client, it is important to present the redesign in a way that fits with their branding.