7 Shifts x Brainstation Hackathon
Helping restaurants hire and retain employees
A 24-hour hackathon where UX Designers and Developers work collaboratively to create a digital solution for 7Shifts. The goal? increasing hiring and retention in restaurants.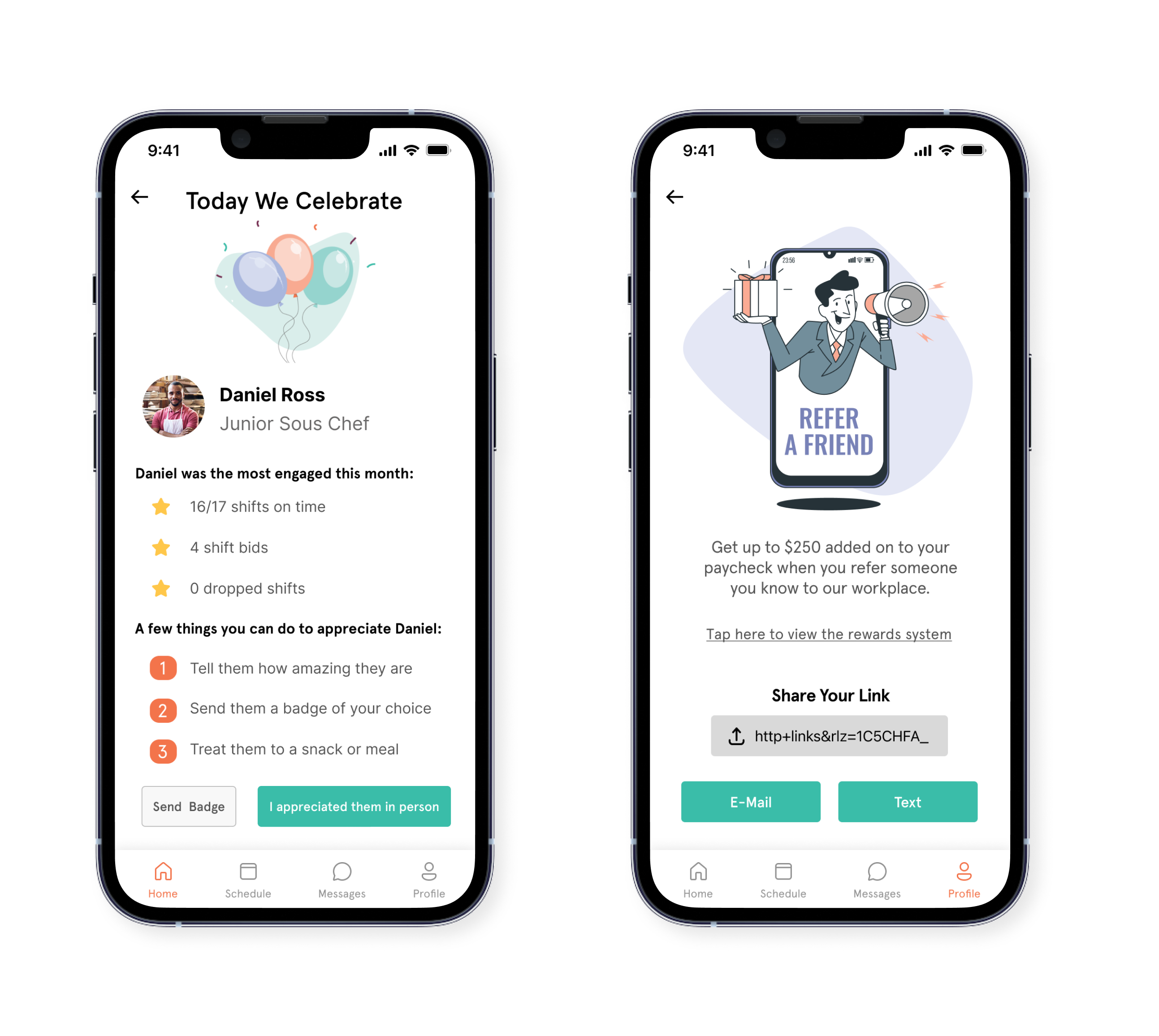 Solution
Introducing two new features to the 7shifts mobile app that helps both managers and employees feel more connected at work, ultimately leading to greater retention and hiring.
Managers are reminded to check in with and appreciate their employees

Employees are rewarded for referring their friends to work with them at the restaurant
Tools
Figma

Github

Zoom

Slack

Google Slides
Team
2 UX designer

3 full-stack developers
My Role
UX design

UX research

Project manager
Timeline
24 hours (16 hours if accounting for sleep)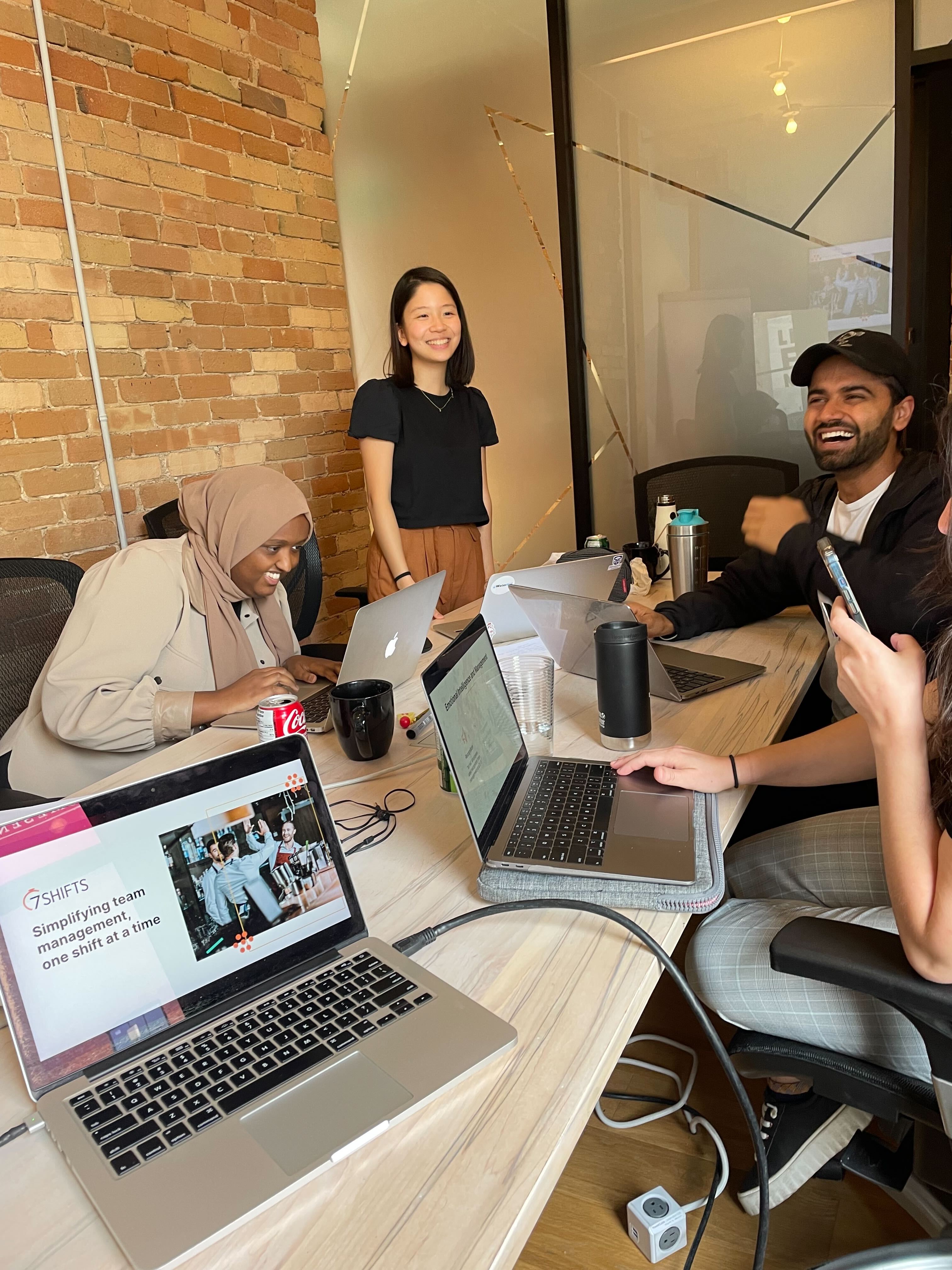 An Agile Team
An Agile methodology is an iterative approach to product development that is performed collaboratively and cross-functionally. We adopted an Agile Design Process during our 24-hour hackathon and it worked because:
We acknowledged that change is constant and embraced it. This allowed us to work in an iterative manner. We landed on good ideas quickly by rejecting bad ideas earlier.

Developers and designers worked together at every step of the process. Developers helped with brainstorming and research and designers' input was considered during coding.

We knew that we only had 24 hours so we focused on producing incremental changes rather than massive ones. This allowed us to deliver a high-impact, realistic solution within a tight time frame.
Our understanding of the problem
Understanding the problem
In a nutshell, restaurants are finding it hard to acquire and retain employees after the pandemic.
70%
Average annual turnover rate in the restaurant industry
70%
More job vacancies compared to pre-pandemic
3/4
Employees planning to leave their jobs in the next year
Asking ourselves...
How might we help restaurants hire and retain employees?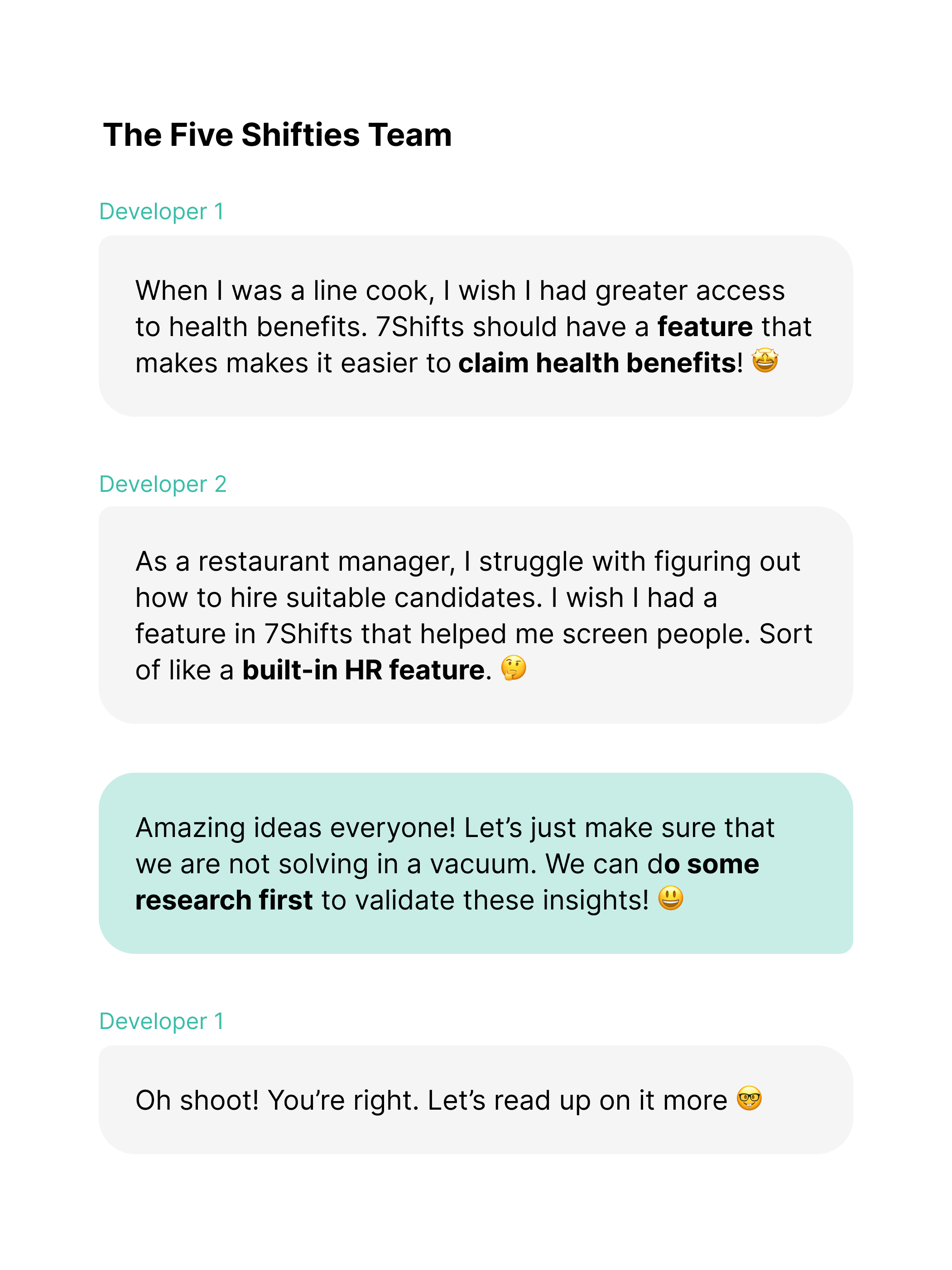 Communicating the importance of research
This was the first time developers and designers worked together on a project. After the brief, we moved into our war room. The energy and excitement were at an all-time high. And our amazing developers were booming with ideas. As a UX designer, I was happy to redirect the conversation to be more research-focused. To the right, you can see roughly how the conversations went.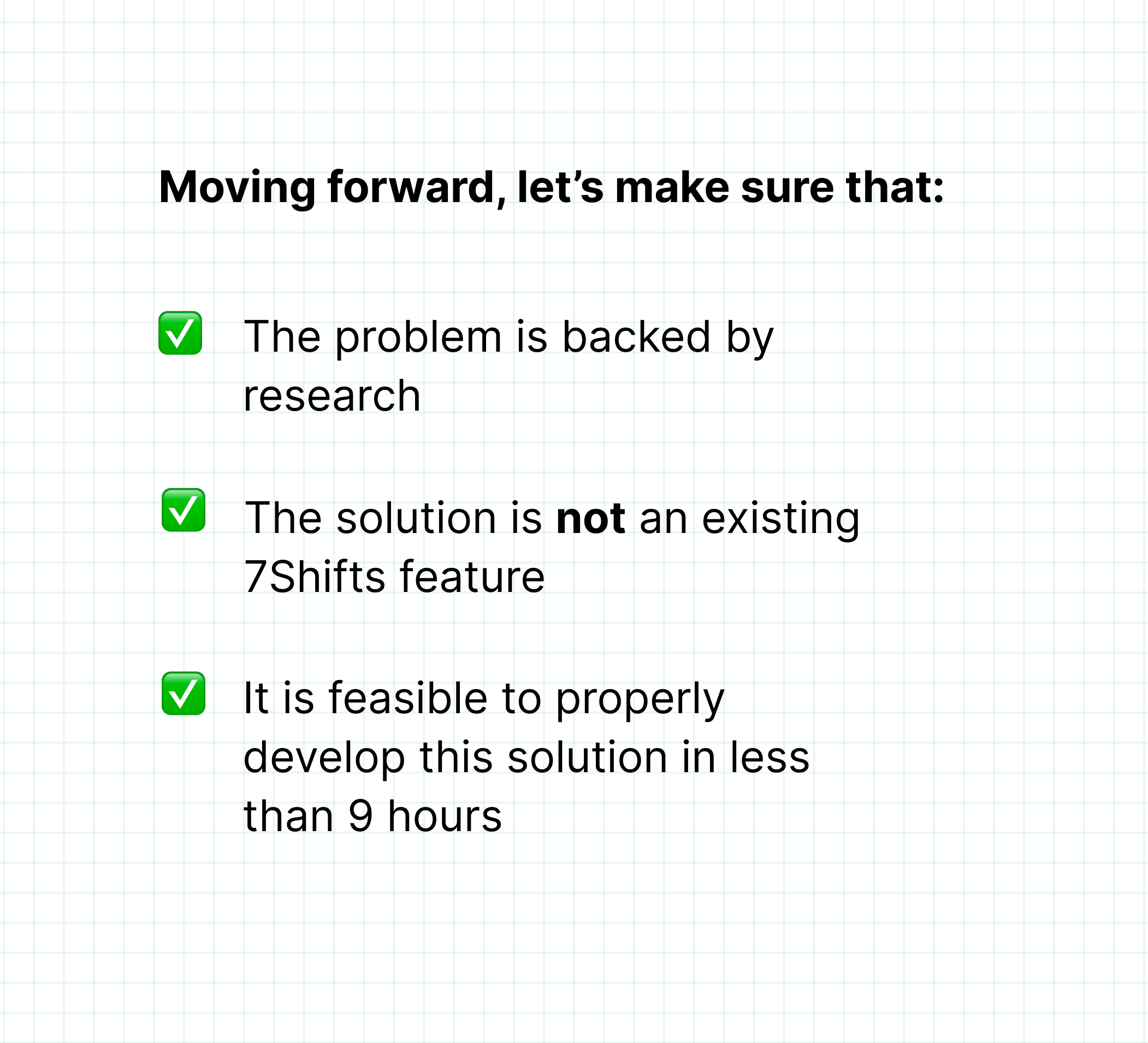 Lessons from jumping ahead
A lot of ideas were brought up during our initial brainstorming session
Hiring
Onboarding idea

Filter resumes to prevent hiring the wrong people

Educating managers on what to look for in a candidate - quiz
Retention
Mental health support for employees

Providing fair expectations for the employee → avoid employees getting overwhelmed about the role once they get to it.

Knowing that you can grow in the company
After diving into research, we found that some of the ideas were not an issue for most employees while others were already solved by 7Shifts.
This mishap was helpful because I was able to create a mental checklist of things to look for in our potential solutions.
Doing enough research to move forward
Given our limited time frame, I guided our team to engage in Minimum Viable Research (MVR). This meant that instead of conducting hours of primary and secondary research, we'd research just enough to explore the validity of the problem. This was important because we wanted to land on a solution earlier on so that developers had ample time to code the features and we could mitigate any unforeseen setbacks.
How do we increase hiring when no one wants to work in restaurants?
Should restaurants share the position on many job boards? Interview constantly? Write job descriptions that connect with the right employees?

Though these all came up in our research. The problem remains that people are not looking to work at restaurants. However, young adults who form the majority of restaurant employees do love to work with their friends.
Referrals are an amazing way to increase hiring because: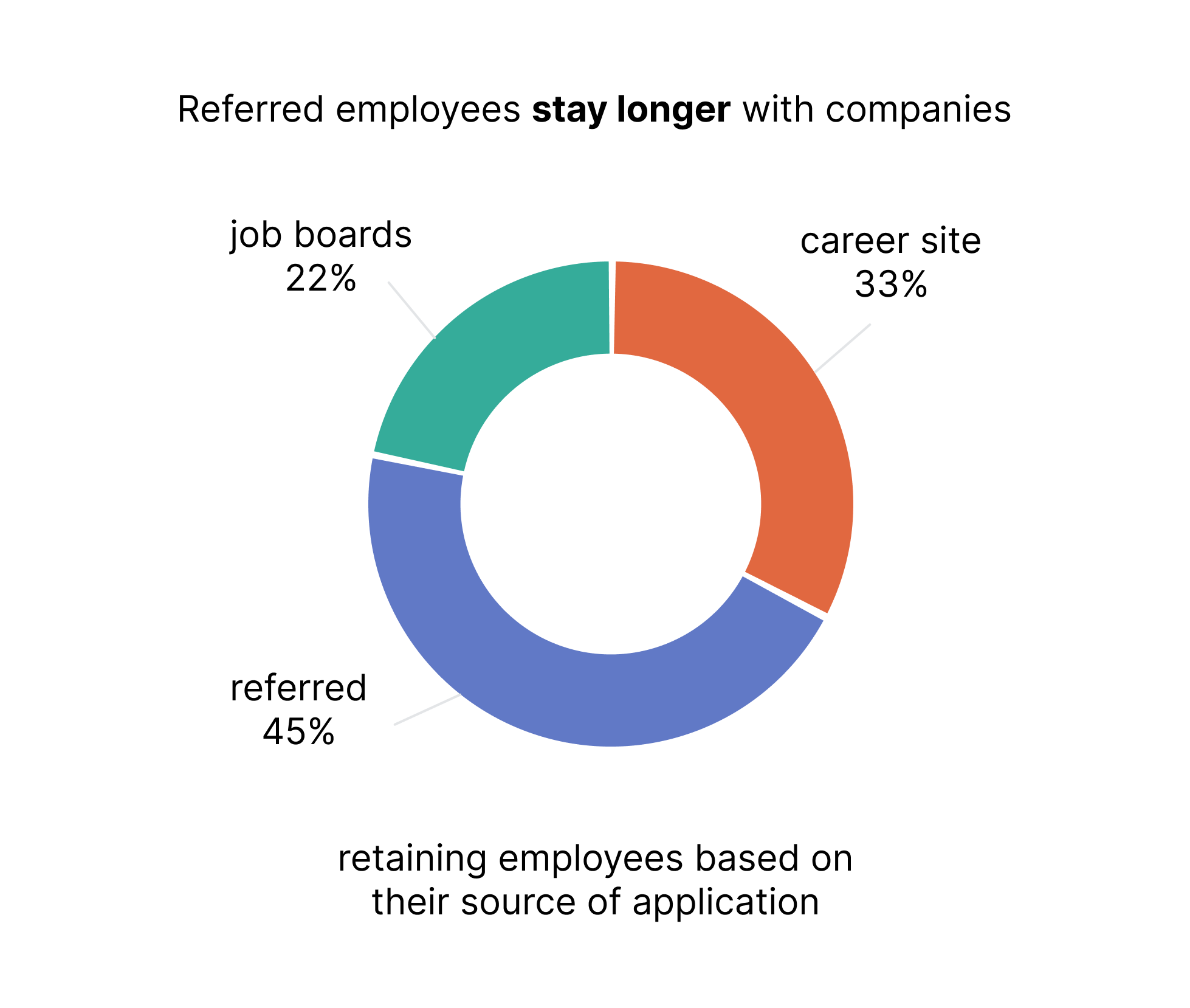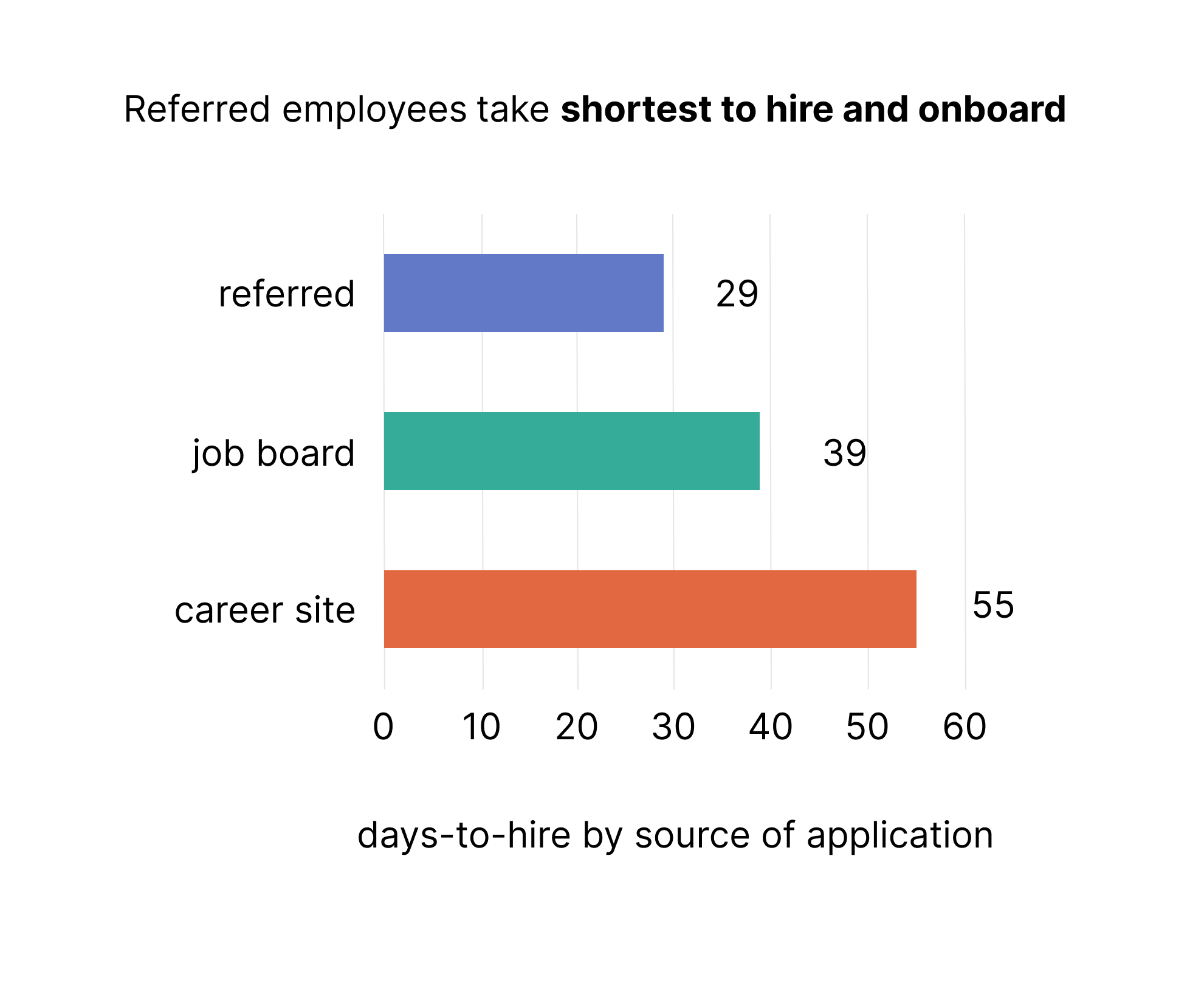 Why are restaurant employees leaving?
As the saying goes "employees leave managers - not businesses" and we found that this has a lot to do with emotional intelligence. Emotional Intelligence is the perception, management, self-awareness, and communication skills that help team members thrive in business operations. And a huge part of this is tied to recognition, respect, and engagement.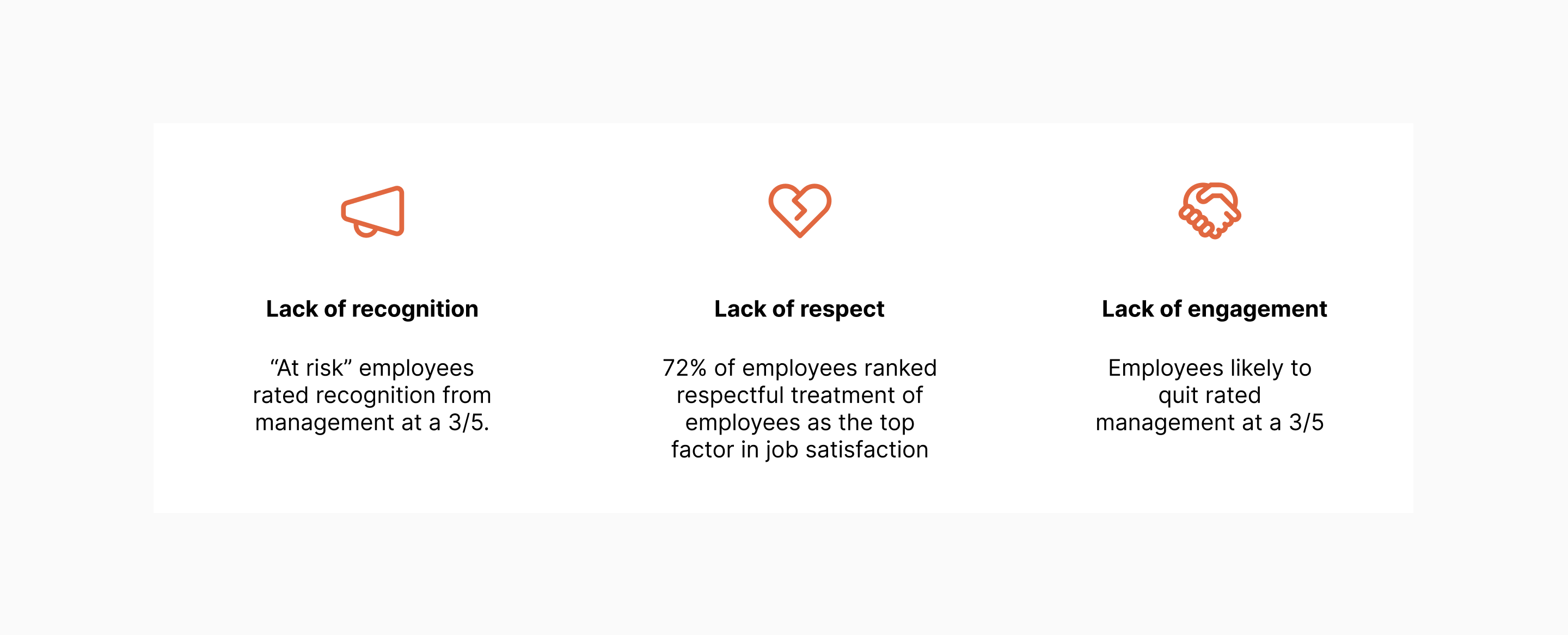 Introducing our main characters
Understanding potential users (proto personas)
Before diving into our solution we first needed to empathize with our potential users. We created proto-personas that helped us keep our two target users (managers and employees) at the forefront of our solutions.

These proto-personas were based on our secondary research as well as the insights gathered from team members who have worked at a restaurant in various capacities including a manager, line cook, and hostess. We reflected back on our personas during our ideation stage.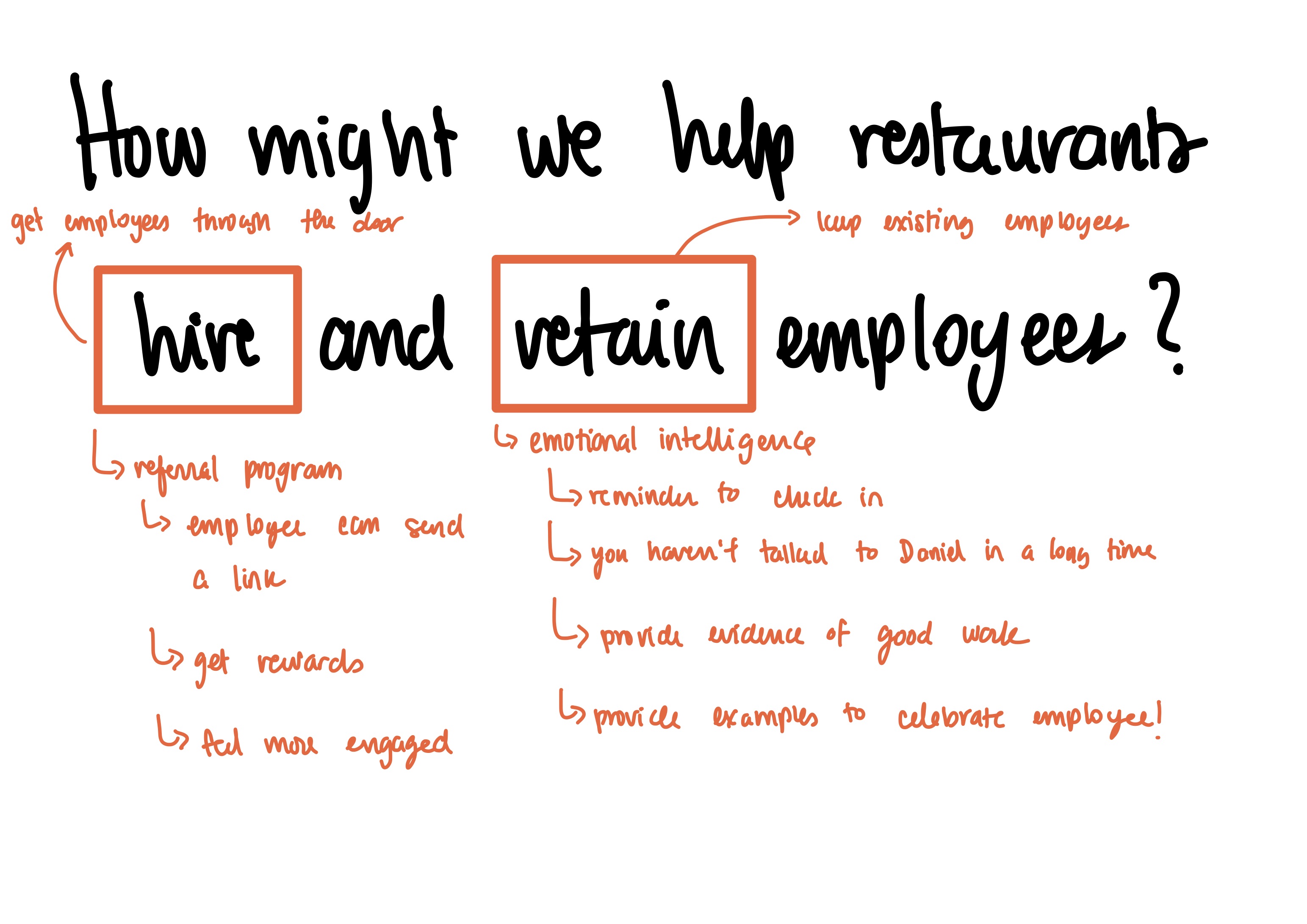 Getting unstuck
It dawn on us that solving a two-part problem was proving to be a challenge. We were going in circles and arrived at a stuck point. So we took a break. We walked for 30 minutes, grabbed ramen and pizza, and continued discussing our research.

I noticed that the excitement from the beginning died down and that our team was operating in silos. To bring the team together I pulled out a sheet of paper and quickly wrote down our HMW.

After this, we were finally able to agree on a final solution.
Task 1 - Employee refers a friend
Employee refers a friend to work for Chatime
Task 2 - Manager celebrates employee
Manager is reminded to acknowledge and check in with the Chatime employee
Sketches
I began the design process with low-fidelity sketches to facilitate brainstorming and accelerate decision-making through visualization. The sketches were based on inspiration acquired from existing applications. The features were designed with special consideration to 7Shifts' existing offering. For example, the most engaged employee statistics are part of 7Shifts current platform. We came back to the sketches throughout the entire design process to ensure that we are aligned on our final output and design goals.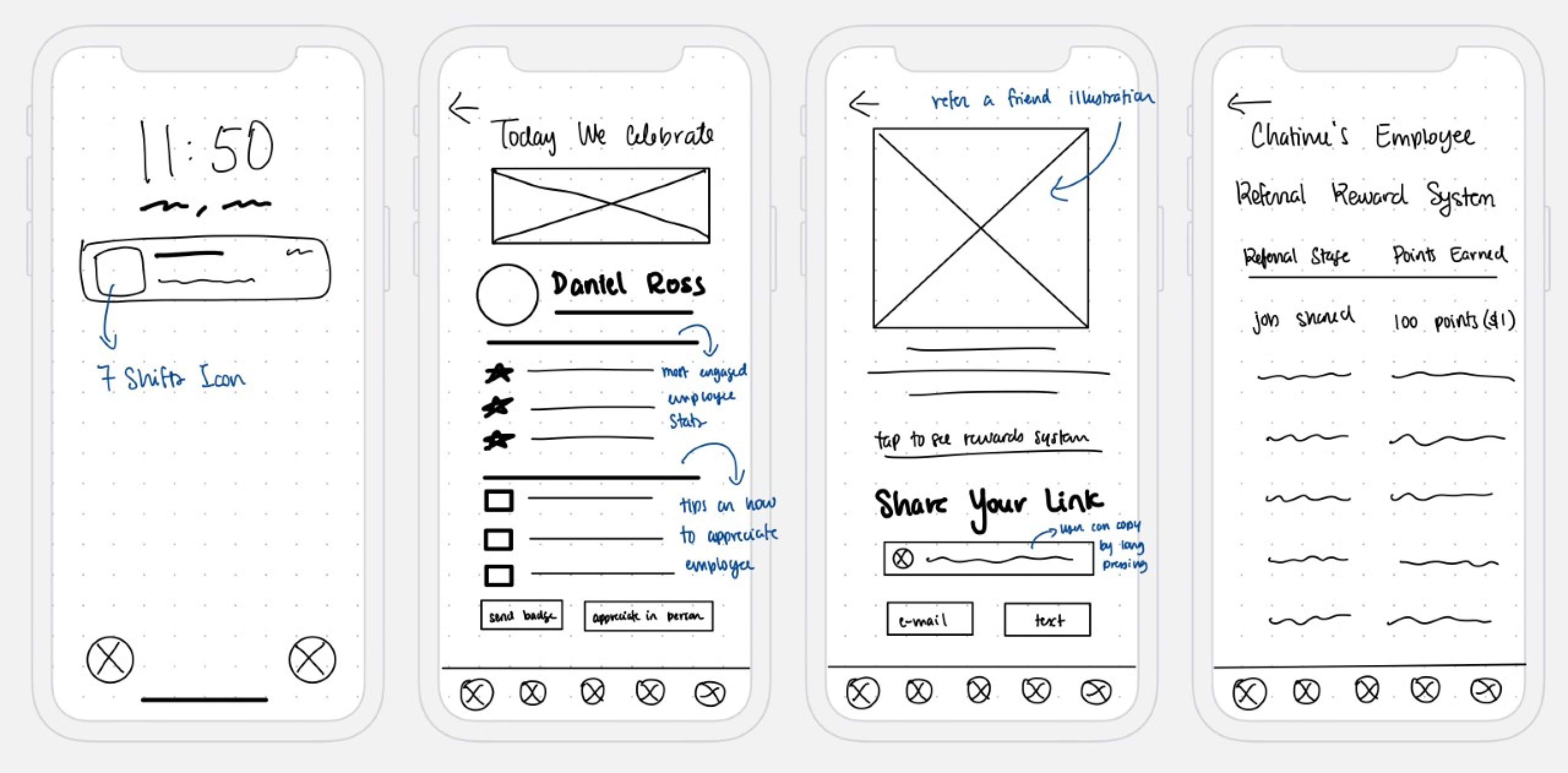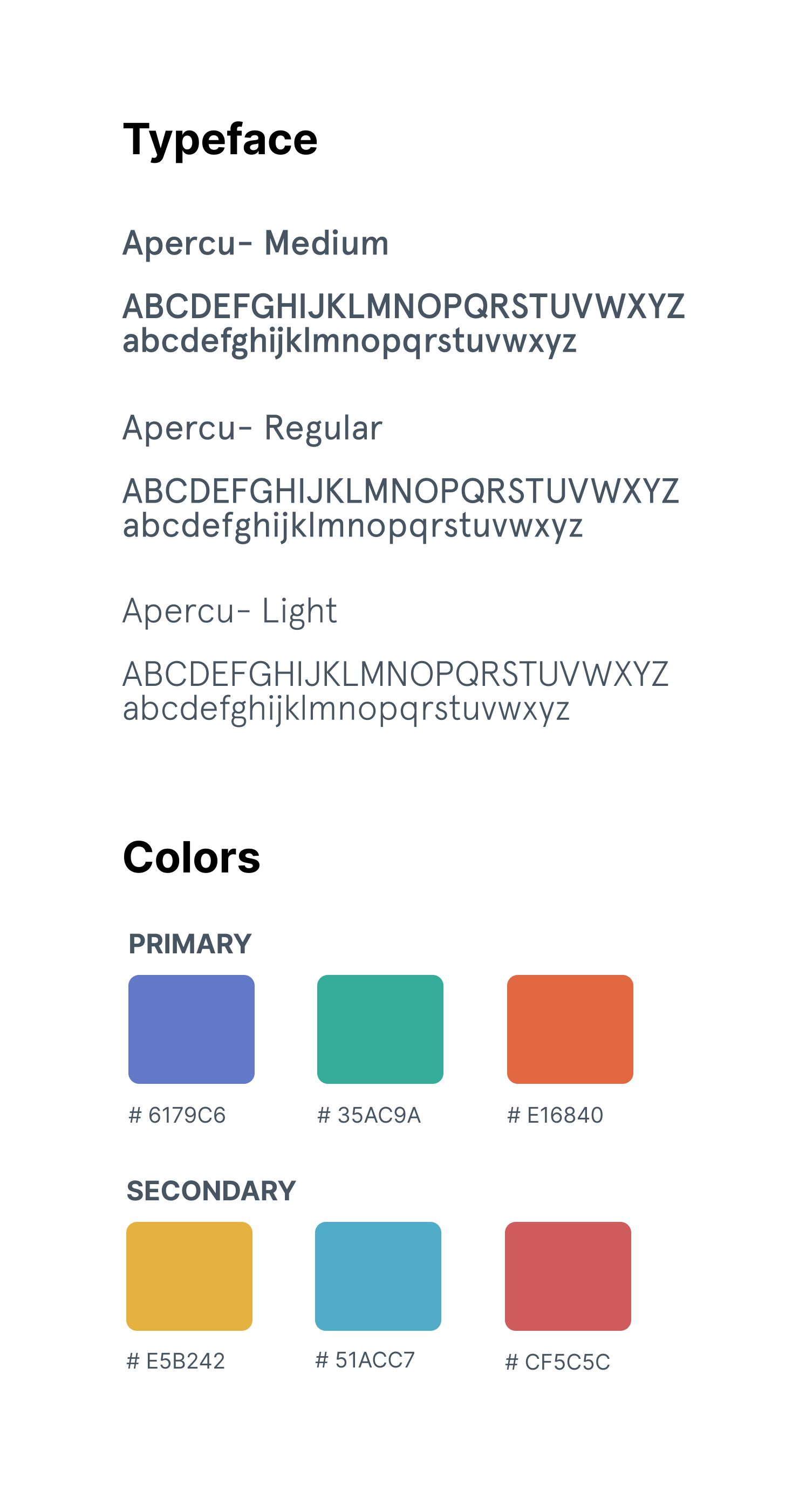 Jumping right into high-fidelity wireframes
Now that we had our initial sketches, the developers needed a blueprint to begin developing our features. Using Figma, we translated our first sketches directly into high-fidelity wireframes. To do this, we took the branding guide and UI assets to create a design that would closely replicate the 7Shifts Brand. This gave the developers plenty of time to code and fix bugs before the hackathon was over!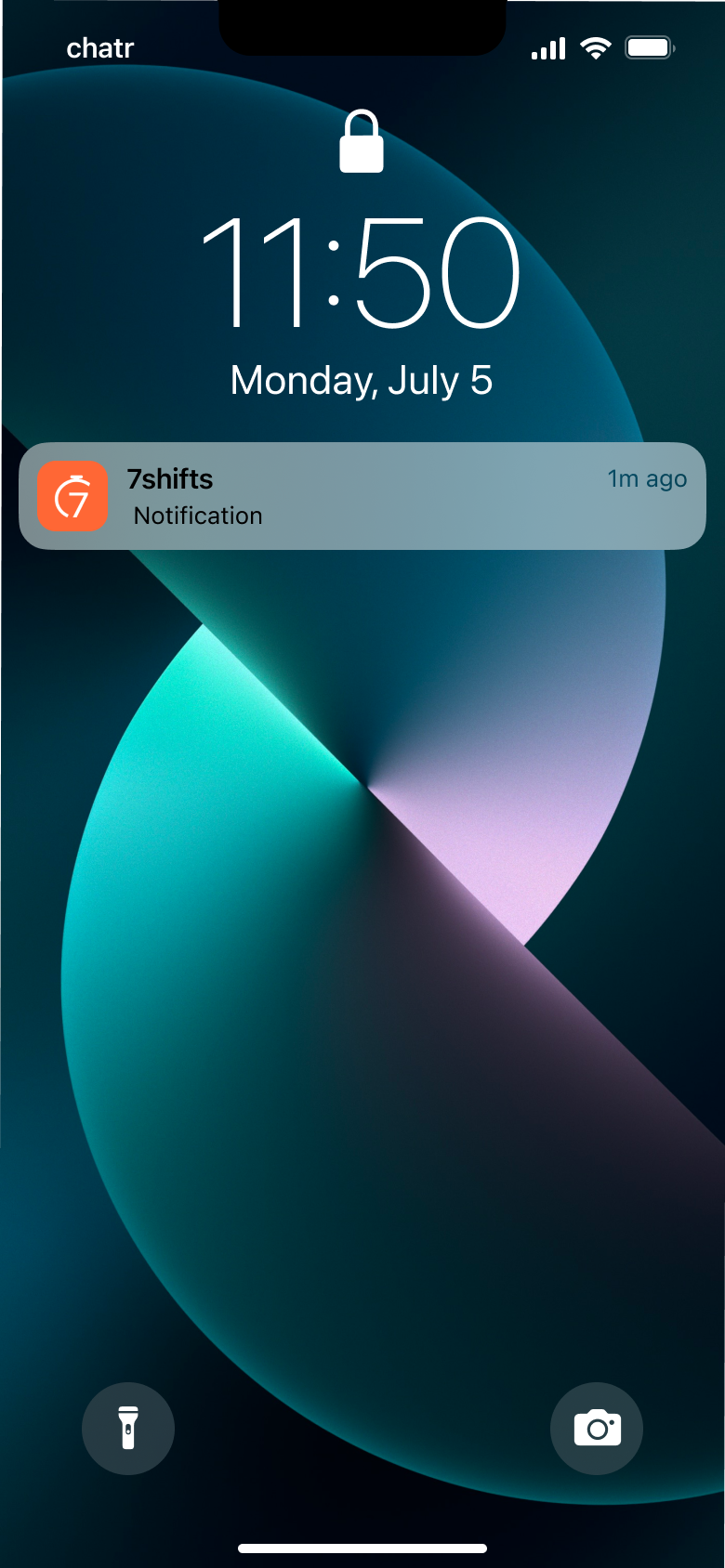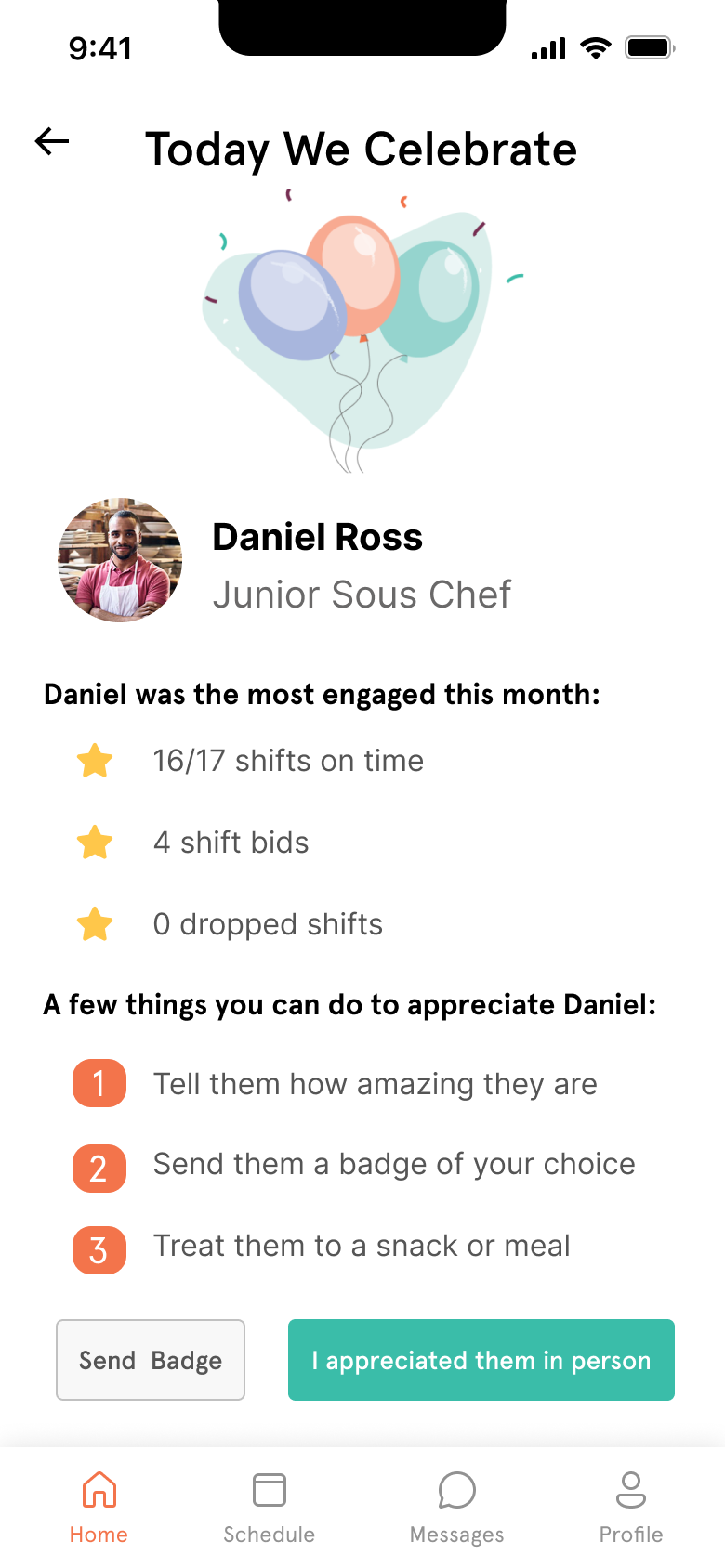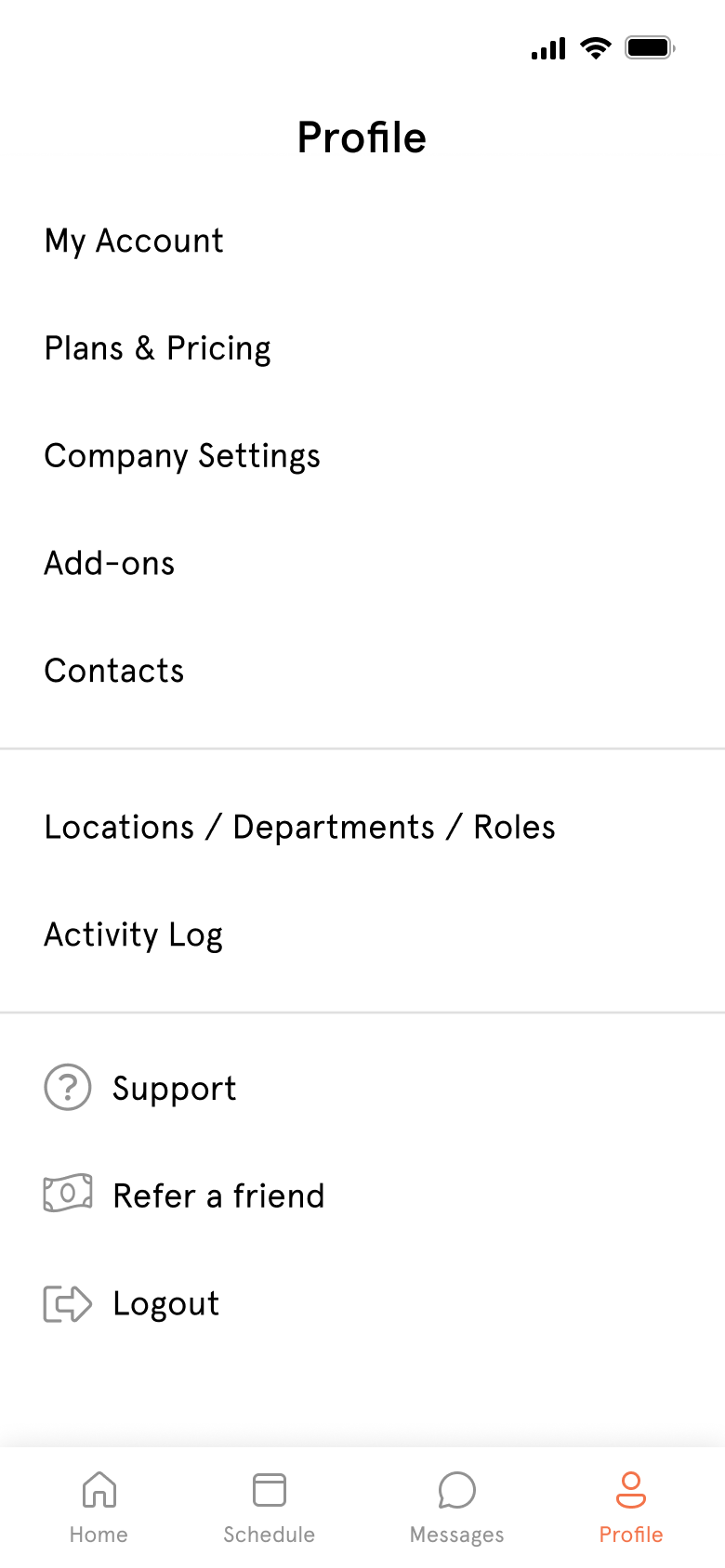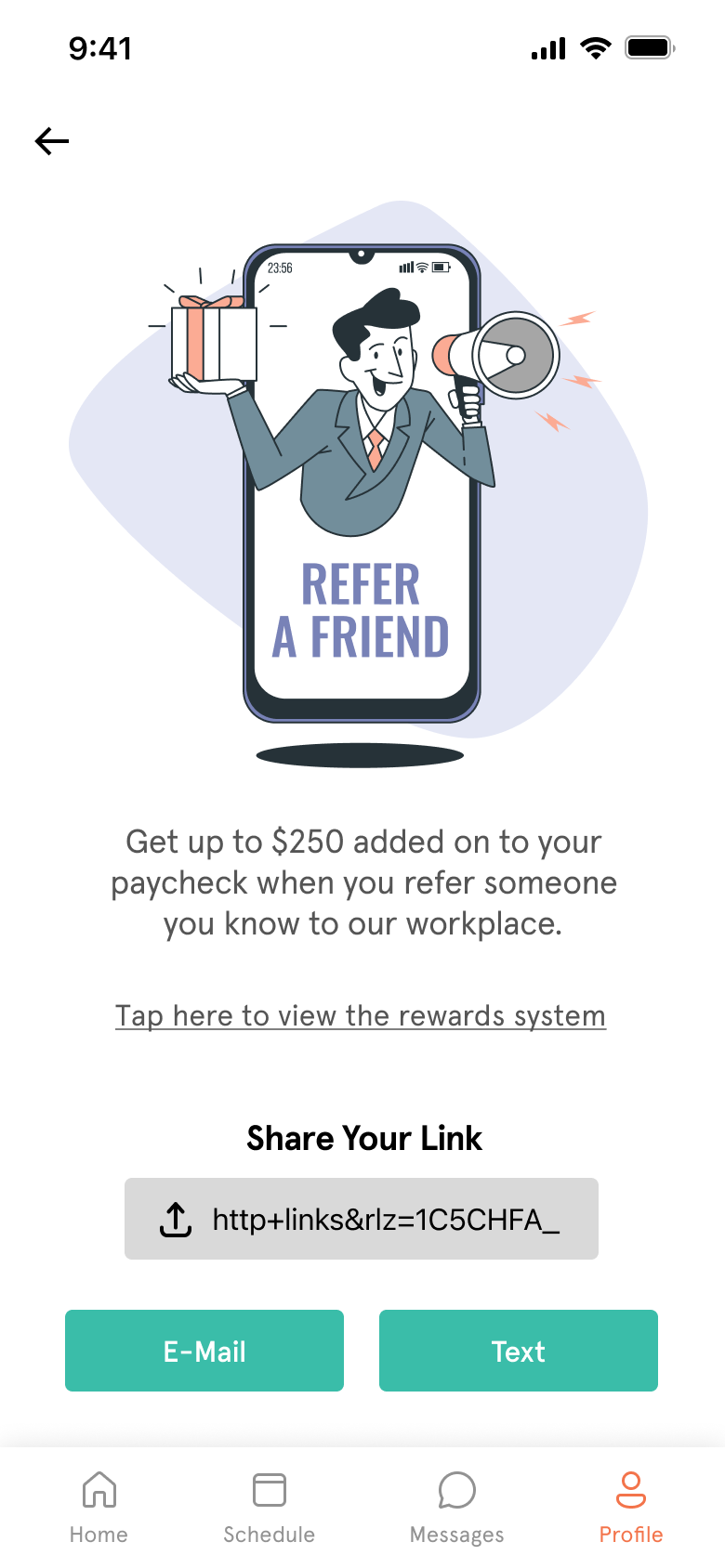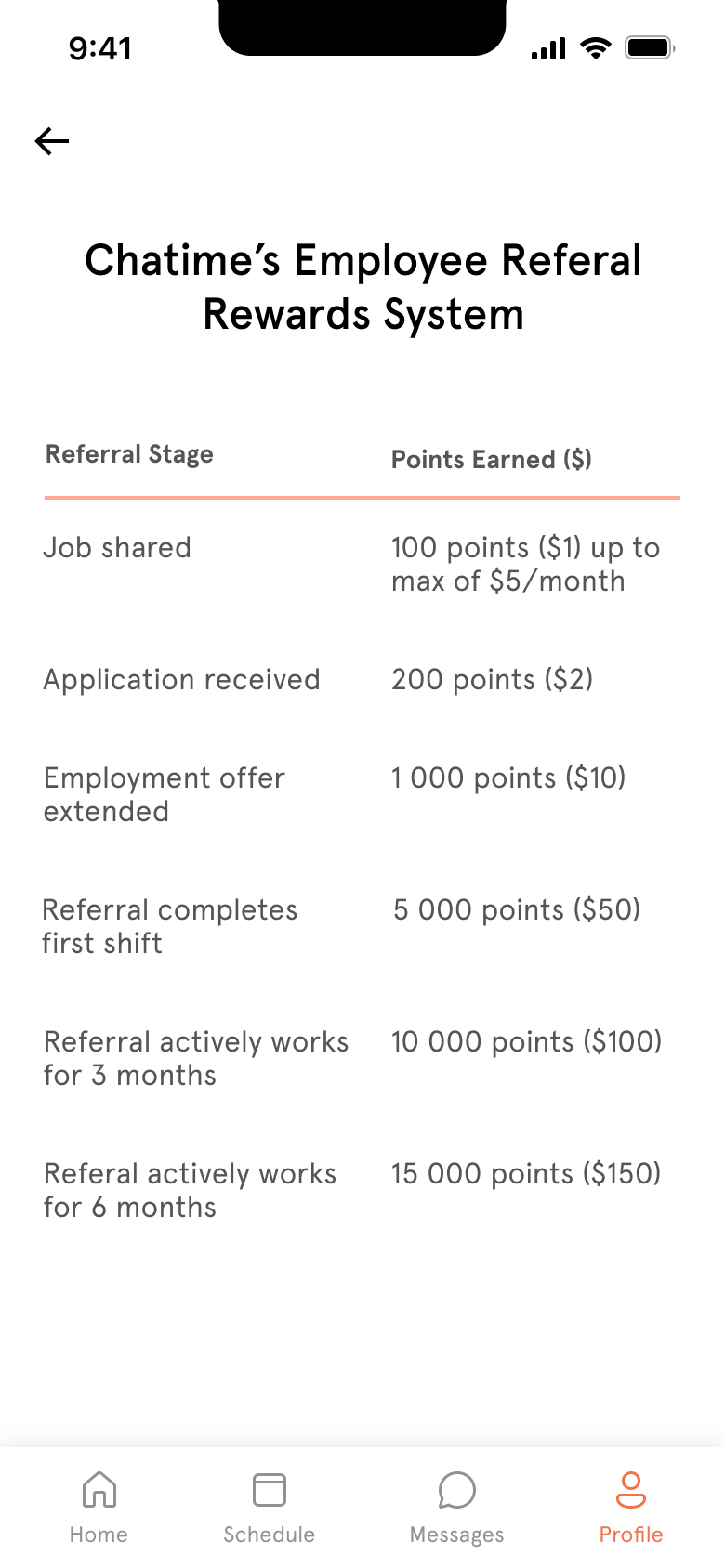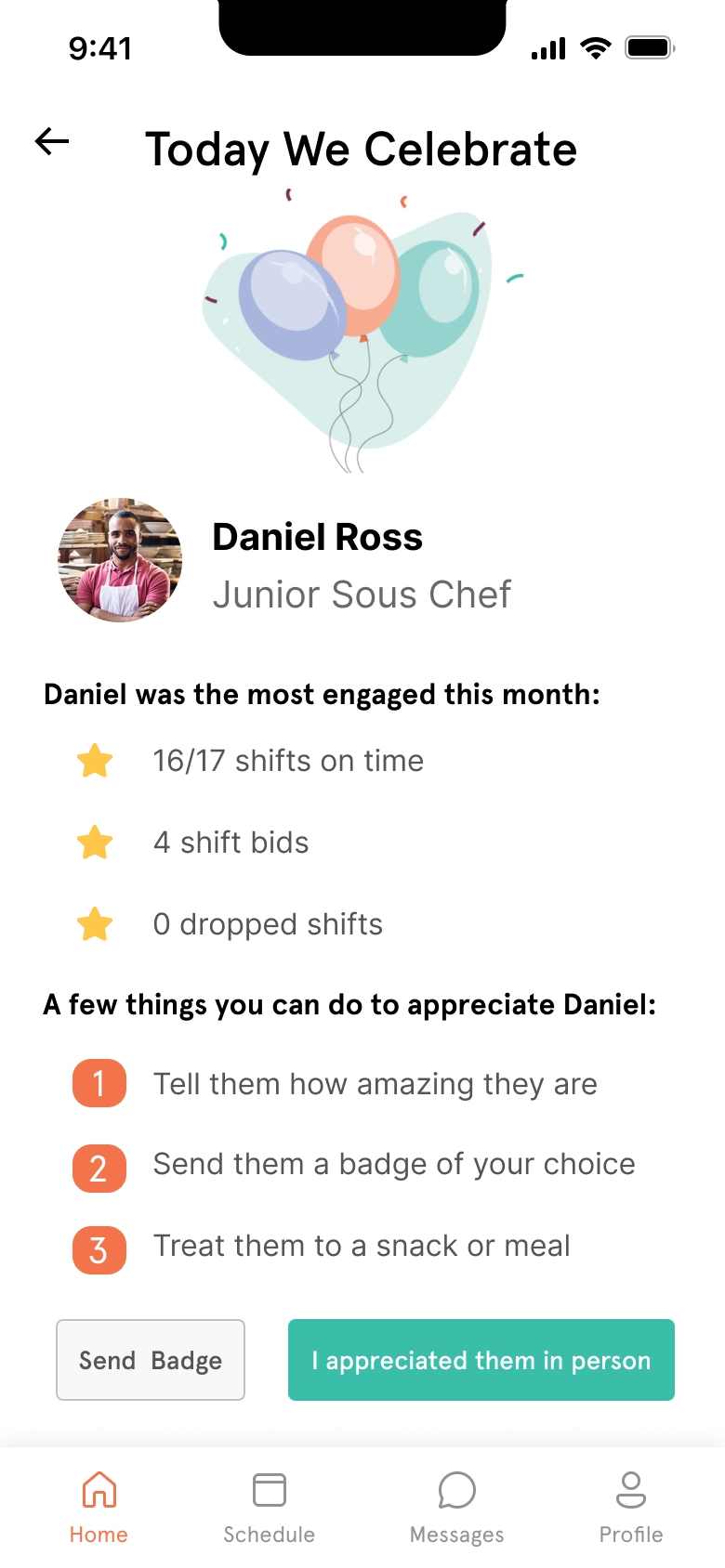 Feature 1: Reminding managers to celebrate employees
7Shifts and its competitors were missing the why behind the data. The platform features performance indicators of employee performance but it doesn't tell them what to do with them. For example, 7 Shifts tells the manager that Daniel has only missed 1 shift in the past month but not how to appreciate this accomplishment.

Our feature idea aimed to inject emotional intelligence into the data by:
Bringing high-performers to the attention of the manager

Providing suggestions for how to appreciate them best

Keeping managers accountable for employee morale by giving them an action item to complete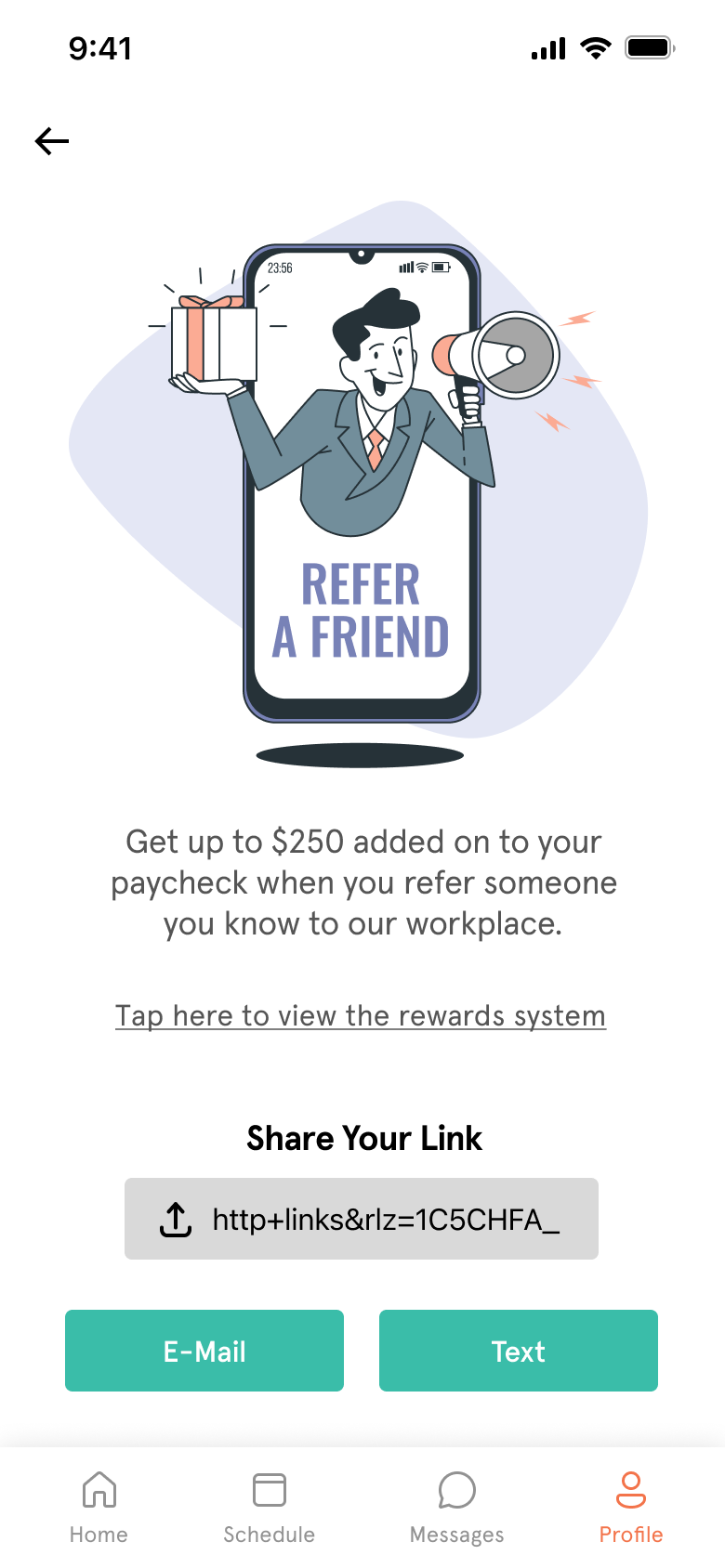 Feature 2: Referral program
Working with friends is fun. And we wanted to make this as easy as possible for the employees. Given that referrals are proven to be beneficial in hiring.
We created a feature that allowed current restaurant employees to:
Quickly and easily refer a friend to work at their restaurant

Be rewarded for introducing a new amazing hire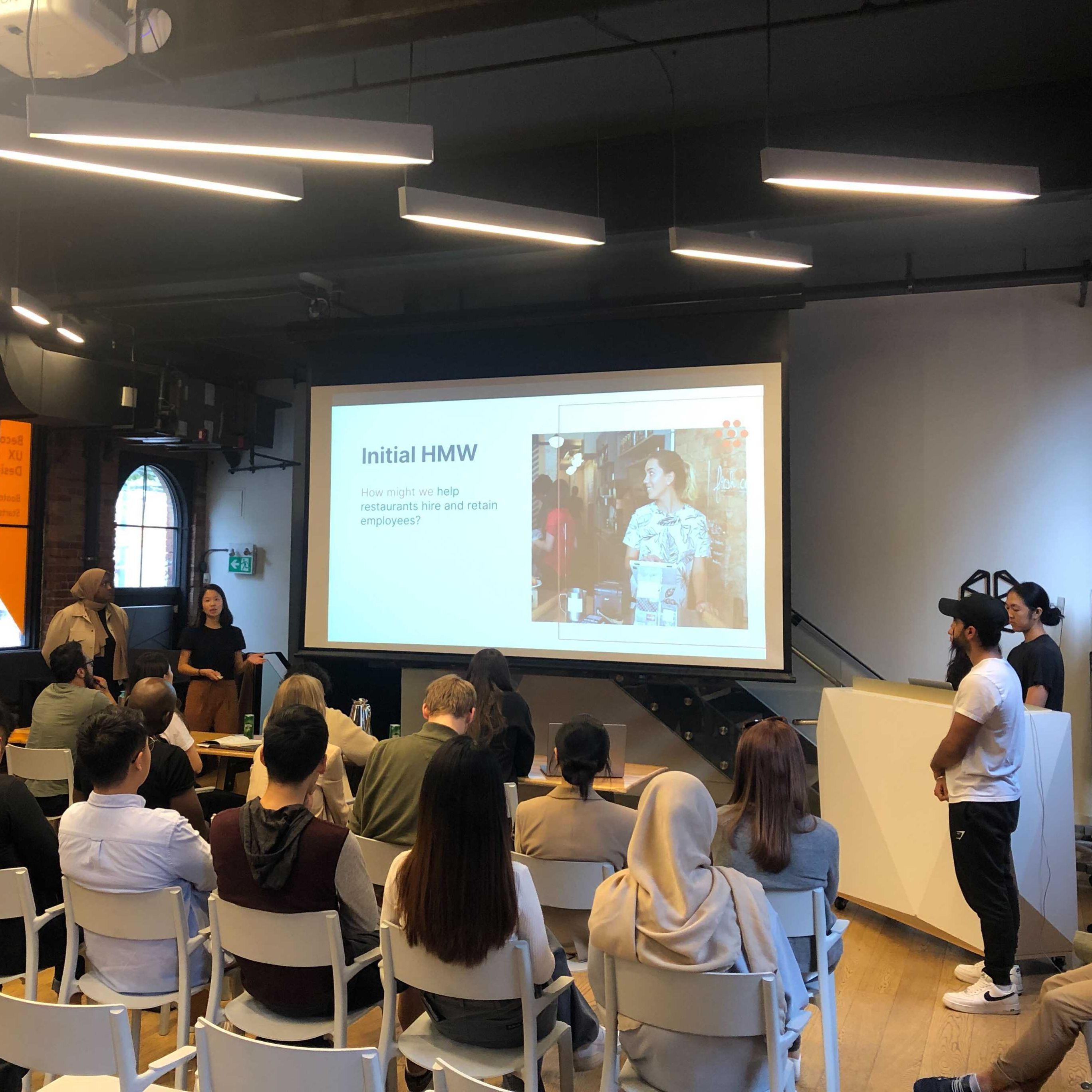 Winning the hackathon
"After reviewing all of the group's solutions and presentations, we (7Shifts) found that Team 5 presented a viable yet valuable solution and really solved the problem with simplicity. They also showed that they understood two of our main user types, managers and employees."
01
Conduct usability testing to ensure that managers and employees are able to use the features as intended
02
Examine the feedback obtained from 7Shifts representatives and apply it to the features created.
03
What might the retention feature look like when the employee is not doing as well? Perhaps the app could encourage the manager to engage in an empathetic conversation with the employee.
Learnings
It is important to advocate for the value of research in design

Taking a break is sometimes the most effective productivity tool especially when team members are starting to get overwhelmed.

A simple solution is often times the best one
Thank you for reading my case study!
Want to work with me? Feel free to contact me!
...or just say hello on my social media.